2019 Moonbeam Award Winners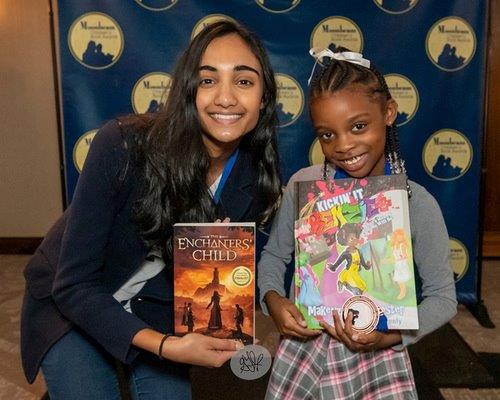 Jenkins Group is proud to announce the winners of the 2019 Moonbeam Children's Book Awards. Launched in 2007, the awards are intended to bring increased recognition to exemplary children's books and their creators, and to celebrate children's books and life-long reading. Congratulations to all the winners!
Listed below are the Moonbeam Spirit Award winners, followed by the 2019 Moonbeam Awards print category winners. Click here for the ebook category winners page.
Note that when a "tie" occurs, it is typically a category with a large number of entrants, and two titles come out with identical or nearly identical judging scores. Note also that due to a vast array of entries in Animals/Pets, we broke the category into Fiction and Non-Fiction divisions.
Creating books that inspire our children to read, to learn, and to dream is an extremely important task, and these awards were conceived to reward those efforts. Each year's entries are judged by expert panels of youth educators, students, librarians, booksellers, and book reviewers of all ages. Award recipients receive gold, silver and bronze medals and stickers depicting a mother and child reading and silhouetted by a full moon.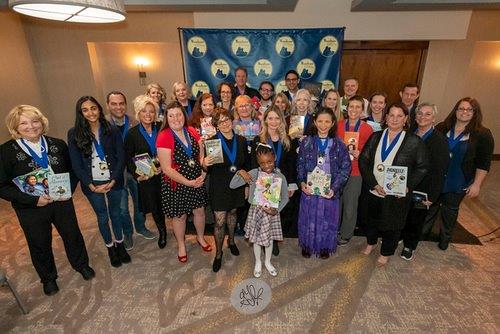 This year's medalist award ceremony washeld on Saturday, November 9th, in Traverse City, Michigan.
Click here to see more 2019 Moonbeam ceremony photos.
Click here to visit the 2019 Moonbeam medalist and press page.
Click here to visit the Moonbeam merchandise page.
---
MOONBEAM SPIRIT AWARDS
Chosen each year for dedication to children's books and literacy and for inspired writing, illustrating and publishing. This year we chose books in five different areas. All recipients will receive gold medals.

Compassion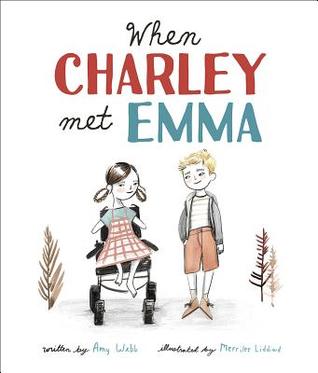 When Charley Met Emma, by Amy Webb; illustrated by Merrilee Liddiard (Beaming Books)
"My friend Emma is different than me, but different isn't weird, sad, bad, or strange! Different is just different, and guess what? I think different is GREAT!"
Mindfulness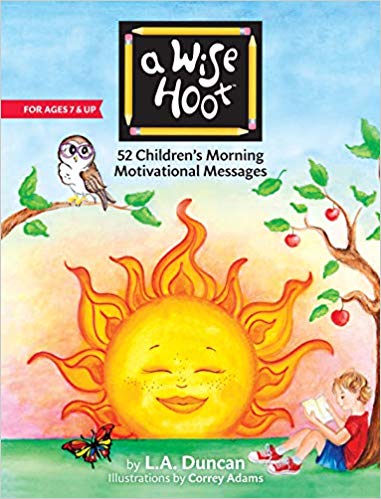 A Wise Hoot: 52 Children's Morning Motivational Messages, by L.A. Duncan; illustrated by Correy Adams (A Wise Hoot)
"I Have Climbed a Mountain
I have learned about grit and how I have worked and studied hard.
I have learned about making friends and keeping friends.
I have leaned to respect myself and know I can do it because I DID IT!"
Exploration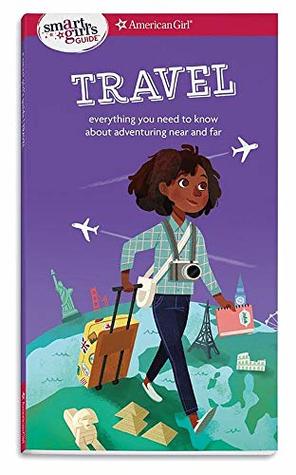 A Smart Girl's Guide™ - Travel: Everything You Need to Know About Adventuring Near and Far, by Aubre Andrus; illustrated Stevie Lewis (American Girl Publishing)
"You don't want to overplan, or you'll end up exhausted and stressed out. Leave some time to just wander around. And make sure everyone in the family gets to see or do at least one thing that excites them."

Imagination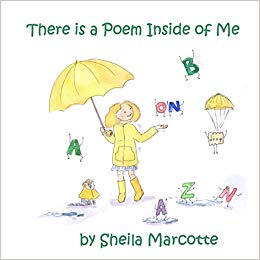 There is a Poem Inside of Me, by Sheila Marcotte (A2Z Press)
"Words that tell a story
Of something you might do
I'll betcha if you look inside
You'll find a poem in you!"

Preservation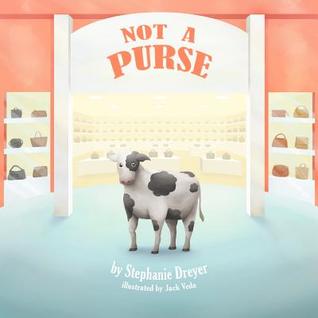 Not a Purse, by Stephanie Dreyer; illustrated by Jack Veda (Veegmama)
"Not a coat.
Did you know that minks like to climb trees just like you?
Minks are skilled tree climbers,
able to jump from tree to tree."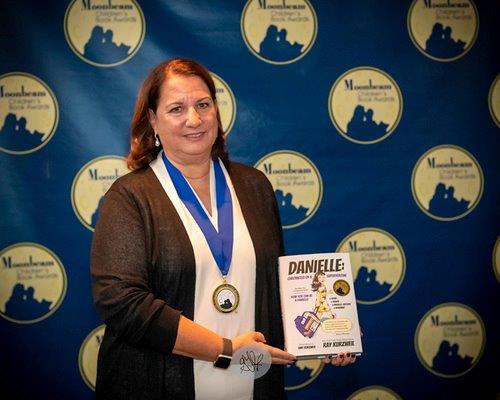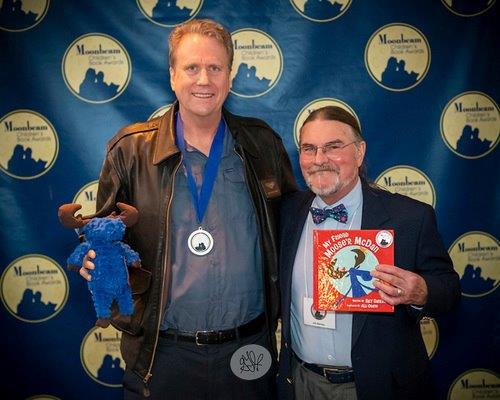 MOONBEAM AWARD PRINT CATEGORIES

1. Board Book / Cloth Book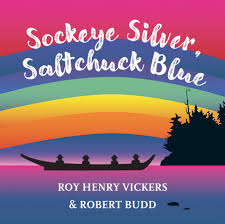 GOLD: Sockeye Silver, Saltchuck Blue, by Robert Budd; illustrated by Roy Henry Vickers (Harbour Publishing)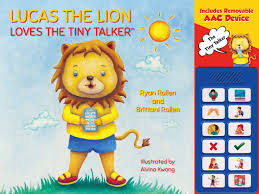 SILVER: Lucas the Lion Loves the Tiny Talker™, by Ryan Rollen and Brittani Rollen; illustrated by Alvina Kwong (Brown Books Kids)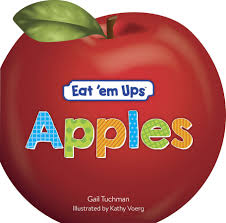 BRONZE: Eat 'em Ups™ Apples, by Gail Tuchman; illustrated by Kathy Voerg (Dover Publications)
2. Alphabet / Counting Book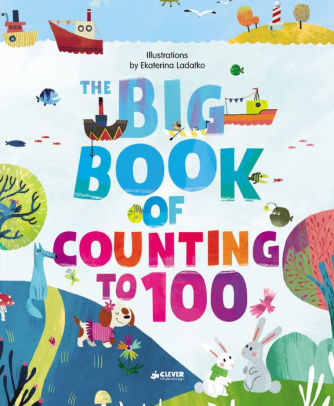 GOLD: The Big Book of Counting to 100, by Ekaterina Ladatko (Clever Publishing)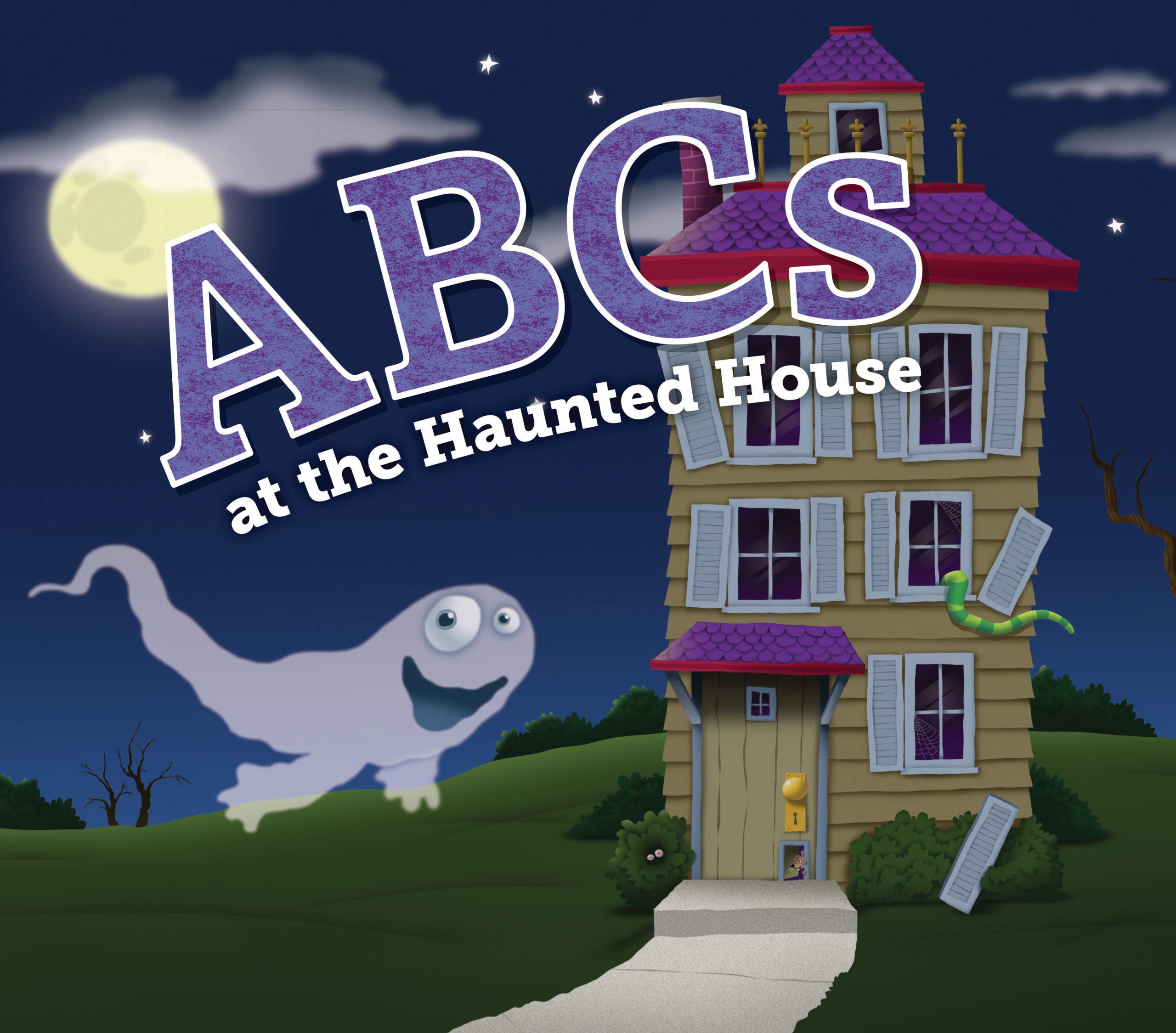 SILVER: ABCs at the Haunted House, by Jennifer Marino Walters; illustrated by Nathan Y. Jarvis (Red Chair Press)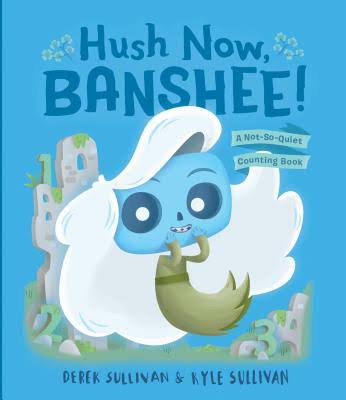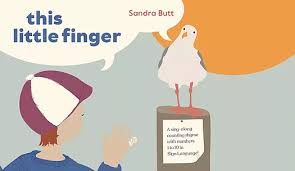 BRONZE (tie): Hush Now, Banshee! A Not-So-Quiet Counting Book, by Derek Sullivan & Kyle Sullivan (Hazy Dell Press)
This Little Finger, Written and illustrated by Sandra Butt (Waterlea Books)
3. Book Arts / Pop-up / Cut-out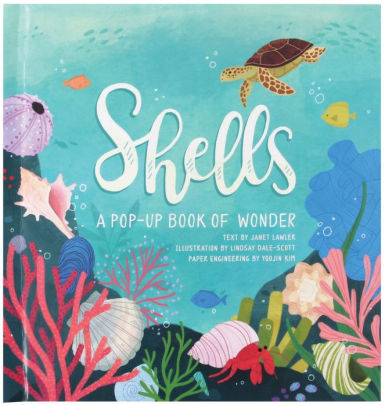 GOLD: Shells: A Pop-Up Book of Wonder, by Janet Lawler; illustrated by Lindsay Dale-Scott; paper engineering by Yoojin Kim (Jumping Jack Press)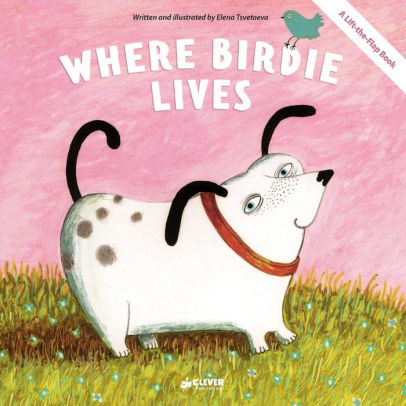 SILVER: Where Birdie Lives, Written and illustrated by Elena Tsvetaeva (Clever Publishing)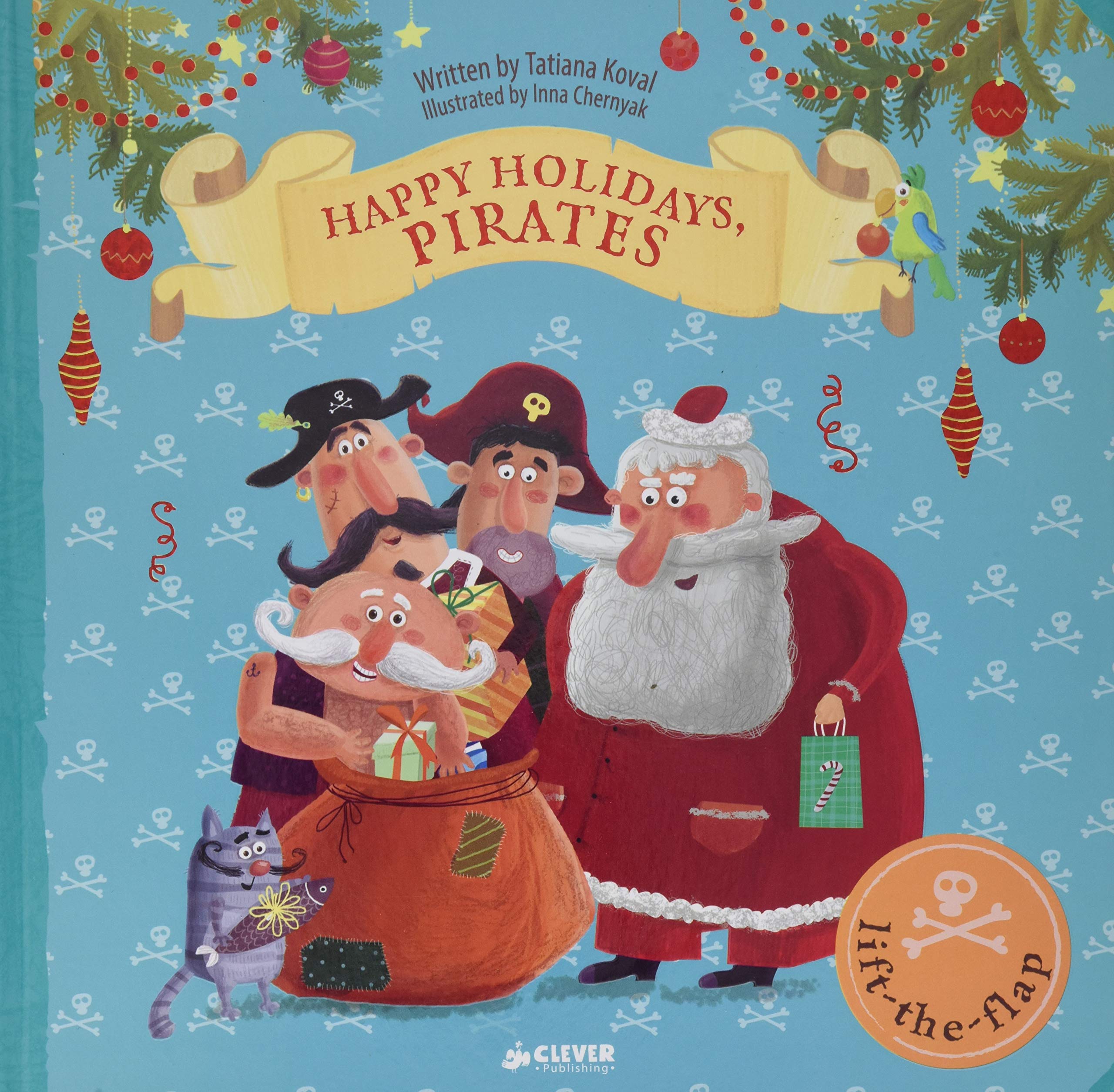 BRONZE: Happy Holidays, Pirates, by Tatiana Koval; illustrated by Inna Chernyak (Clever Publishing)

4. Activity Book 1 – Games, Arts & Crafts, etc.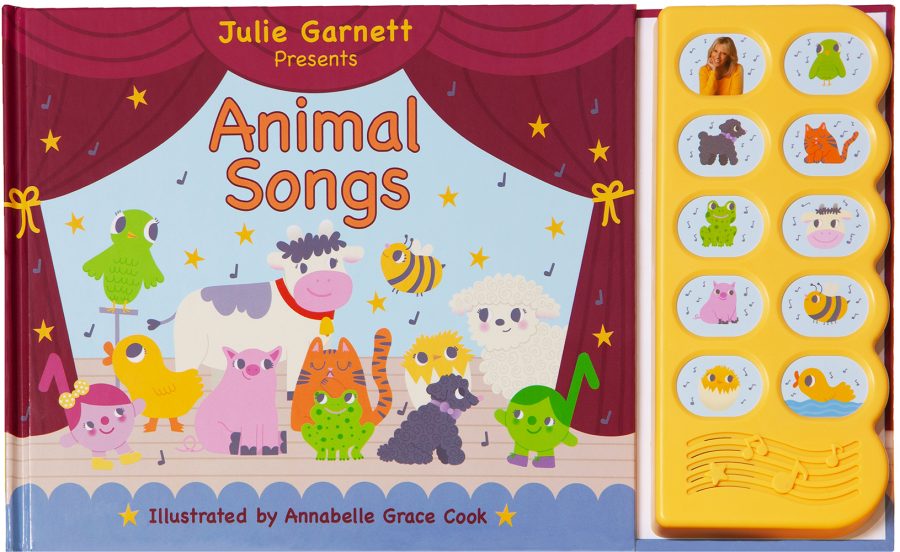 GOLD: Animal Songs, by Julie Garnett; illustrated by Annabelle Grace Cook (Peter E. Randall Publisher)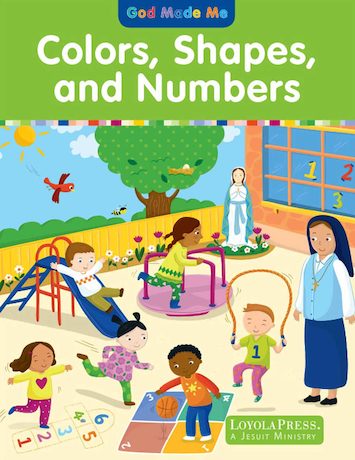 SILVER: God Made Me: Colors, Shapes, and Numbers, by the Sisters of Notre Dame, Chardon, Ohio (Loyola Press)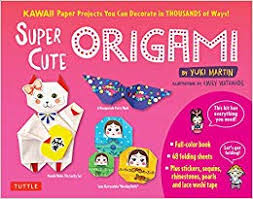 BRONZE: Super Cute Origami, by Yuki Martin; illustrated by Emily Watanabe (Tuttle Publishing)
5. Activity Book 2 – Educational, Science, History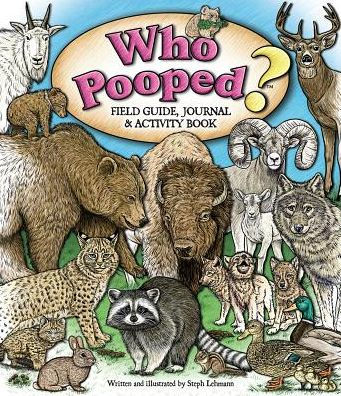 GOLD: Who Pooped? Field Guide, Journal & Activity Book, Written and illustrated by Steph Lehmann (Farcountry Press)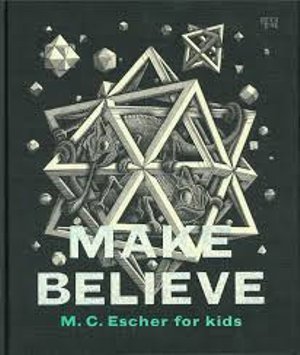 SILVER: Make Believe: M.C. Escher for Kids, by Kate Ryan and contributors (National Gallery of Victoria / Gemeentmuseum Den Haag)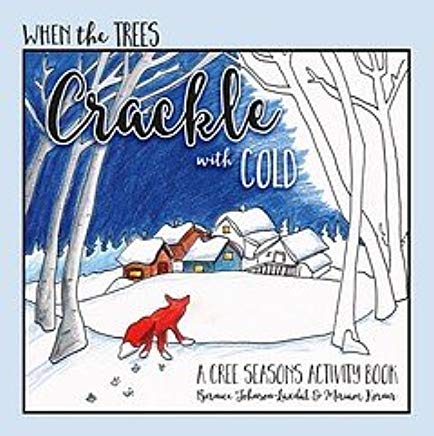 BRONZE: When the Trees Crackle with Cold; A Cree Seasons Activity Book, by Bernice Johnson-Laxdal & Miriam Körner (Your Nickel's Worth Publishing)
6. Best Illustrator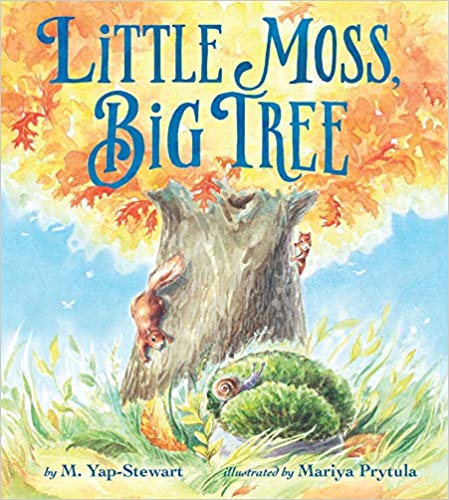 GOLD: Little Moss, Big Tree, by M. Yap-Stewart; illustrated by Mariya Prytula (Pebble & Moon Publishing)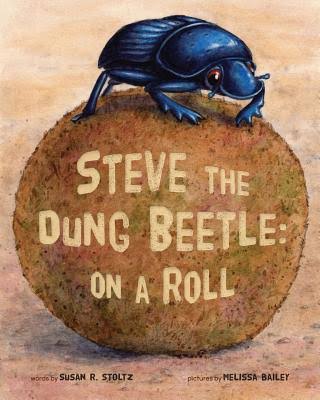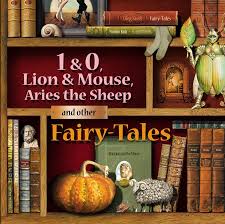 SILVER (tie): Steve the Dung Beetle: On a Roll, by Susan R. Stoltz; illustrated by Melissa Bailey (Pygmy Giraffe Publishing)
1 & 0, Lion & Mouse, Aries the Sheep and other Fairy-Tales, by Oleg Kush; illustrated by Vladimir Kush (Kush Fine Art)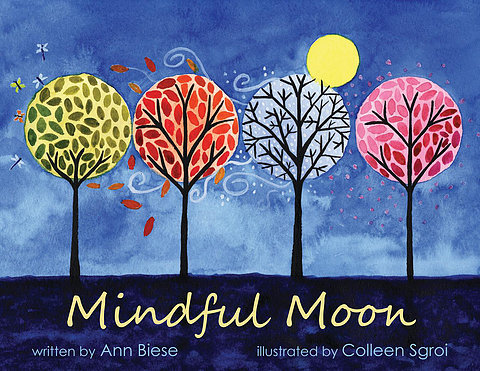 BRONZE: Mindful Moon, by Ann Biese; illustrated by Colleen Sgroi (Pear Tree Publishing)
7. Picture Book – Preschool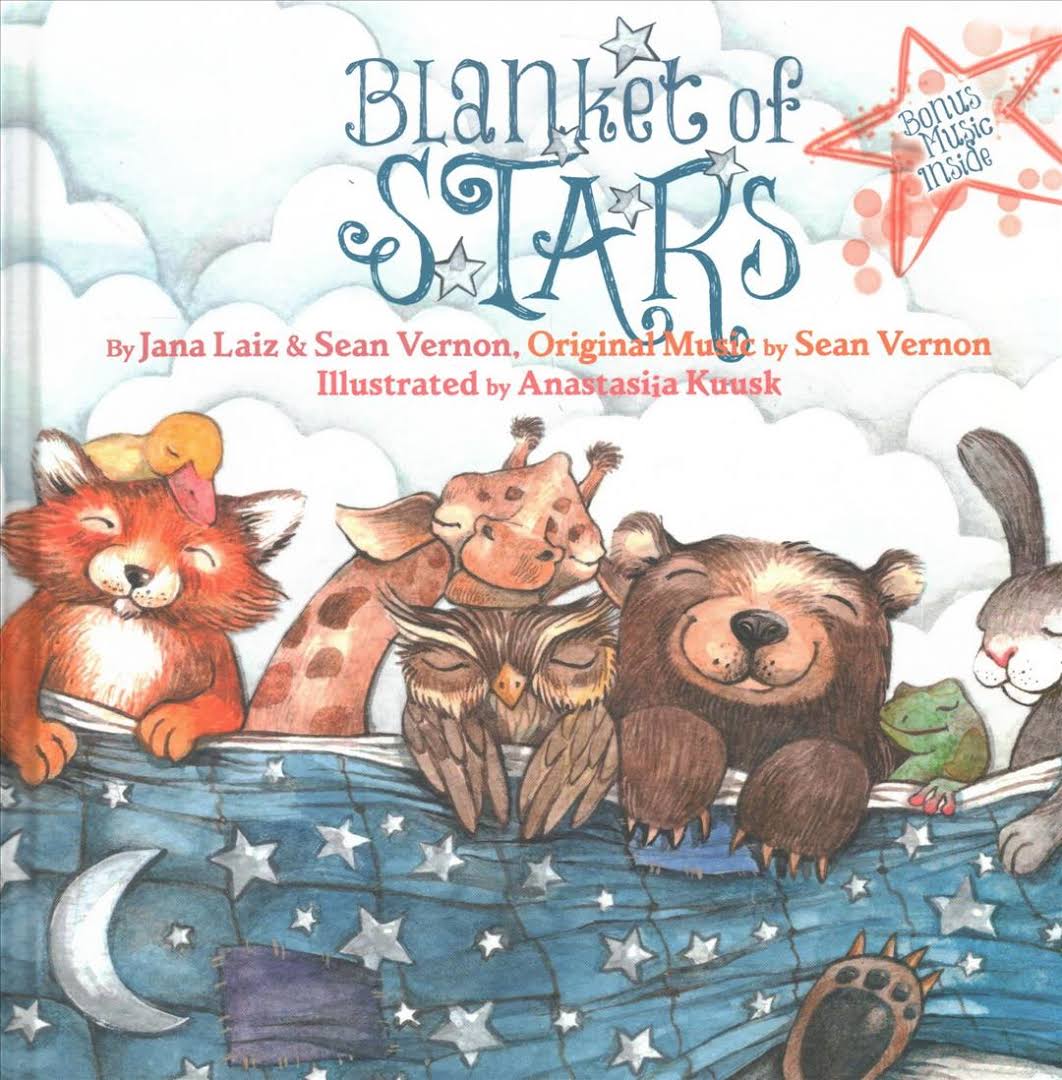 GOLD: Blanket of Stars, by Jana Laiz & Sean Vernon; illustrated by Anastasiia Kuusk; Original Music by Sean Vernon (Crow Flies Press)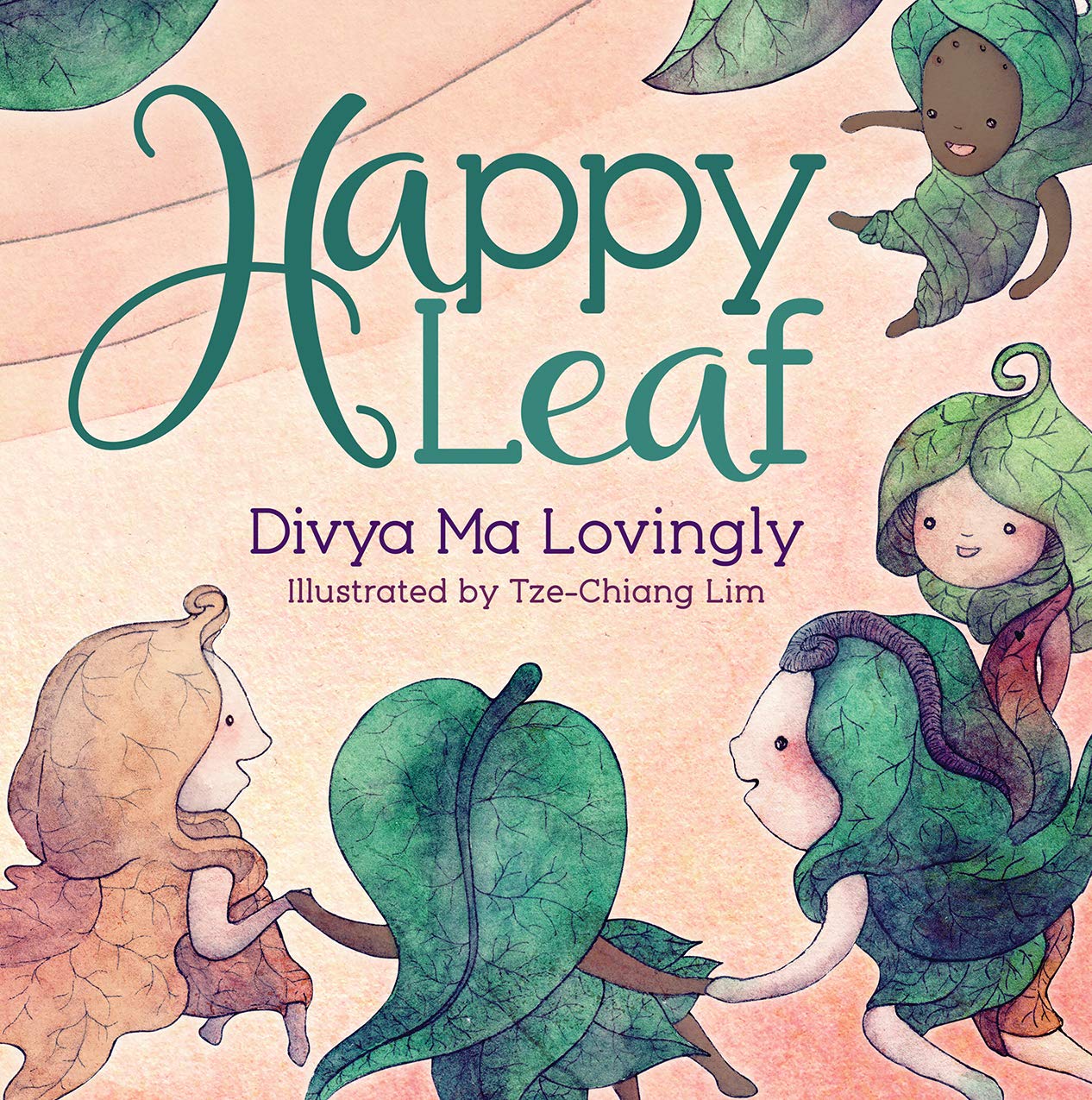 SILVER: Happy Leaf, by Divya Ma Lovingly; illustrated by Tze-Chiang Lim (Little Creek Press)
BRONZE: The Moonlight Dancer, by Lisa Calhoun-Owen & Matthew Scott Reilly; illustrated by Jordan Wray (Warren Publishing)
8. Picture Book – 4-8 Year Old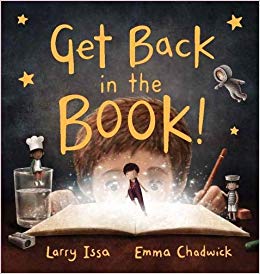 GOLD: Get Back in the Book! by Larry Issa; illustrated by Emma Chadwick (Kalamus)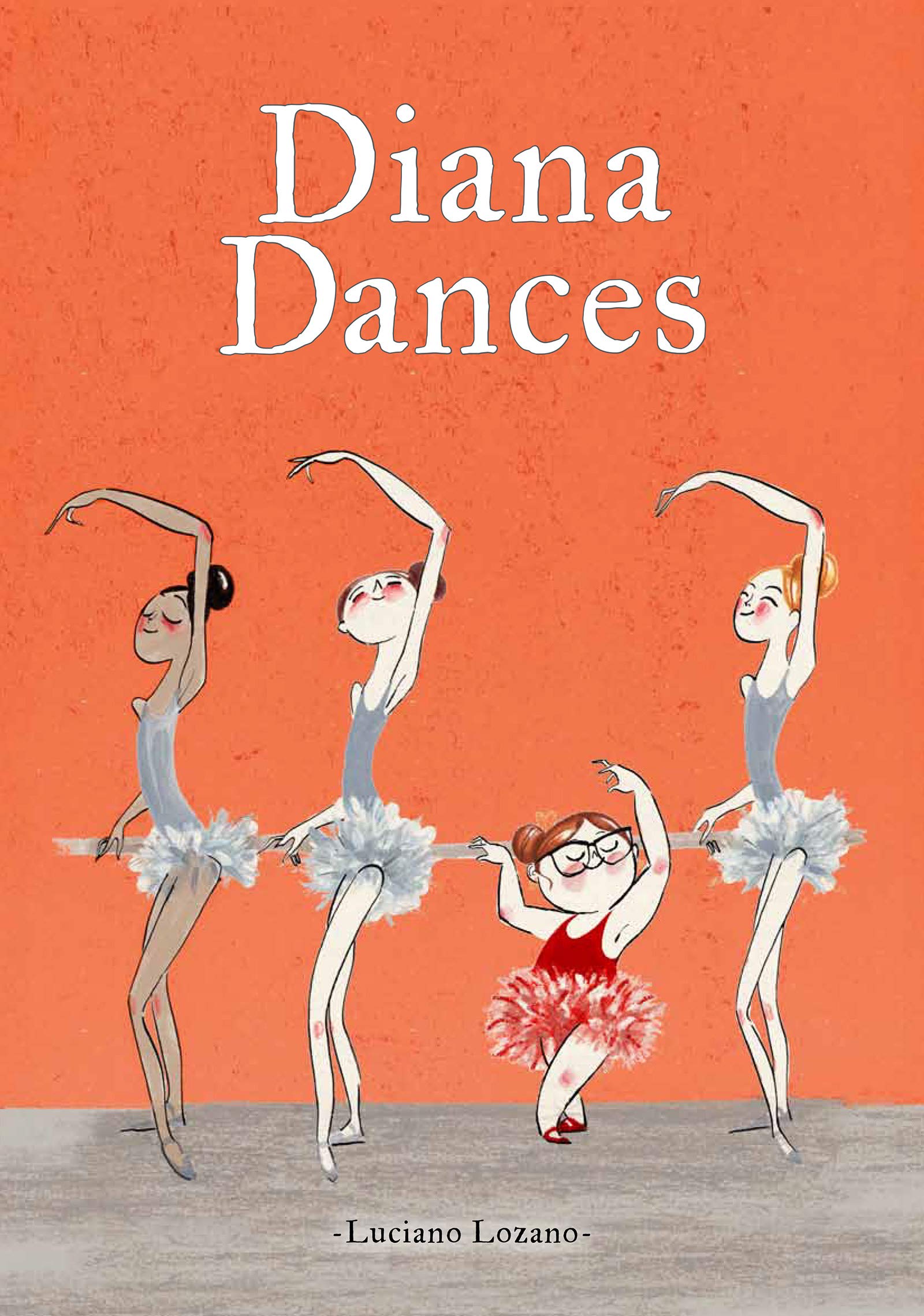 SILVER: Diana Dances, Written and illustrated by Luciano Lozano (Annick Press)
BRONZE (tie): Priya Dreams of Marigolds & Masala, Written and illustrated by Meenal Patel (Beaver's Pond Press)
Cleo and Cornelius: A Tale of Two Cities and Two Kitties, by Elizabeth Nicholson, Janine Pibal, and Nick Geller; illustrated by Michelle Thies (Getty Publications)
9. Picture Book – All Ages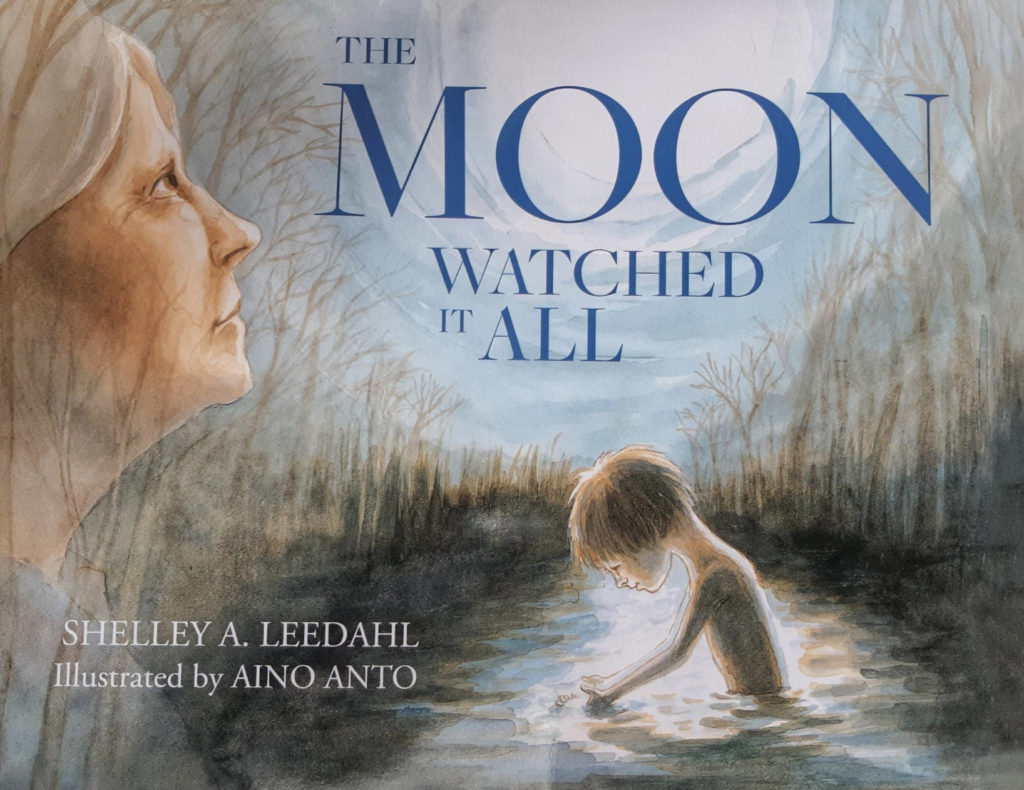 GOLD: The Moon Watched it All, by Shelley A. Leedahl; illustrated by Aino Anto (Red Deer Press)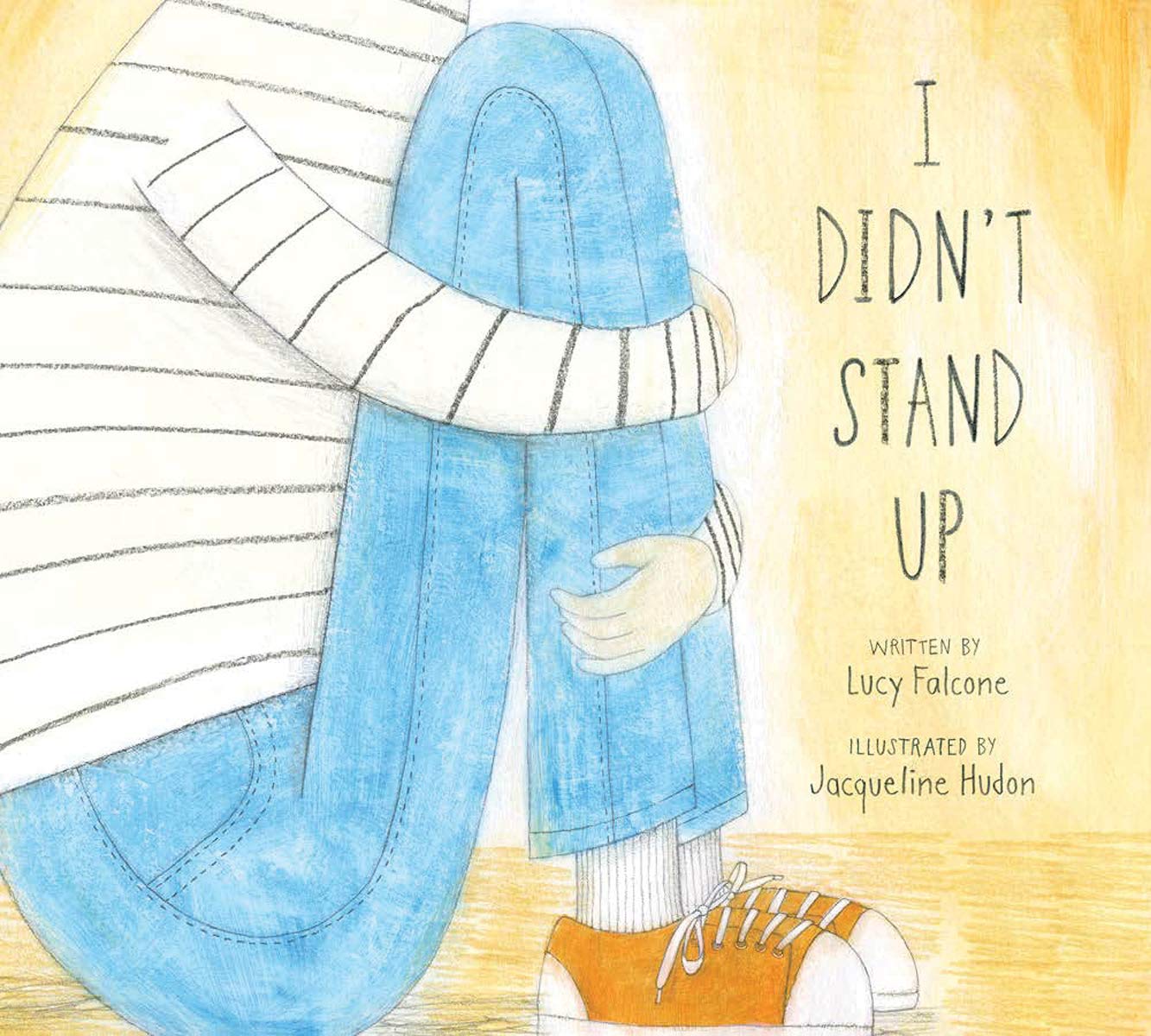 SILVER (tie): I Didn't Stand Up, by Lucy Falcone; illustrated by Jacqueline Hudon (Clockwise Press)
Love Is Love, by Michael Genhart, PhD; illustrated by Ken Min (Little Pickle Press)
BRONZE: Finch, by Javier Sobrino; illustrated by Federico Delicado
(Cuento de Luz)
10. Juvenile Fiction – Early Reader / First Chapter Books
GOLD: Hello, My Name is Bunny! London, by Matt Bloom; illustrated by Pippa Mayell (Positivity Publishing)
SILVER: Dash and Victoria Find True Love, by Vicki Tashman; illustrated by Wendy All (Historical Tails)
BRONZE (tie): Tales from Hoop 'n' Holler: The Wizard's Apprentice, by Jim Henry with Jimmy Patterson; illustrated by Marjorie Van Heerden (Willy Nilly Stories)
The Water Princess: A Classic Adventure, by Ron Ricci (Gatekeeper Press)
11. Pre-Teen Fiction – General
GOLD: 7th Grade Revolution, by Liana Gardner (Vesuvian Books)
SILVER (tie): Britfield & the Lost Crown, by C.R. Stewart (Devonfield Publishing)
Drawing with Whitman: Sourland Mountain Series Book 1, by Kristin Mcglothlin (Sourland Mountain Books)
BRONZE: Digital Girl and the Greenish Ghosts, by Pat Hall; illustrated by Emmeline Hall Forrestal (Crow's Foot Books)
12. Pre-Teen Fiction – Fantasy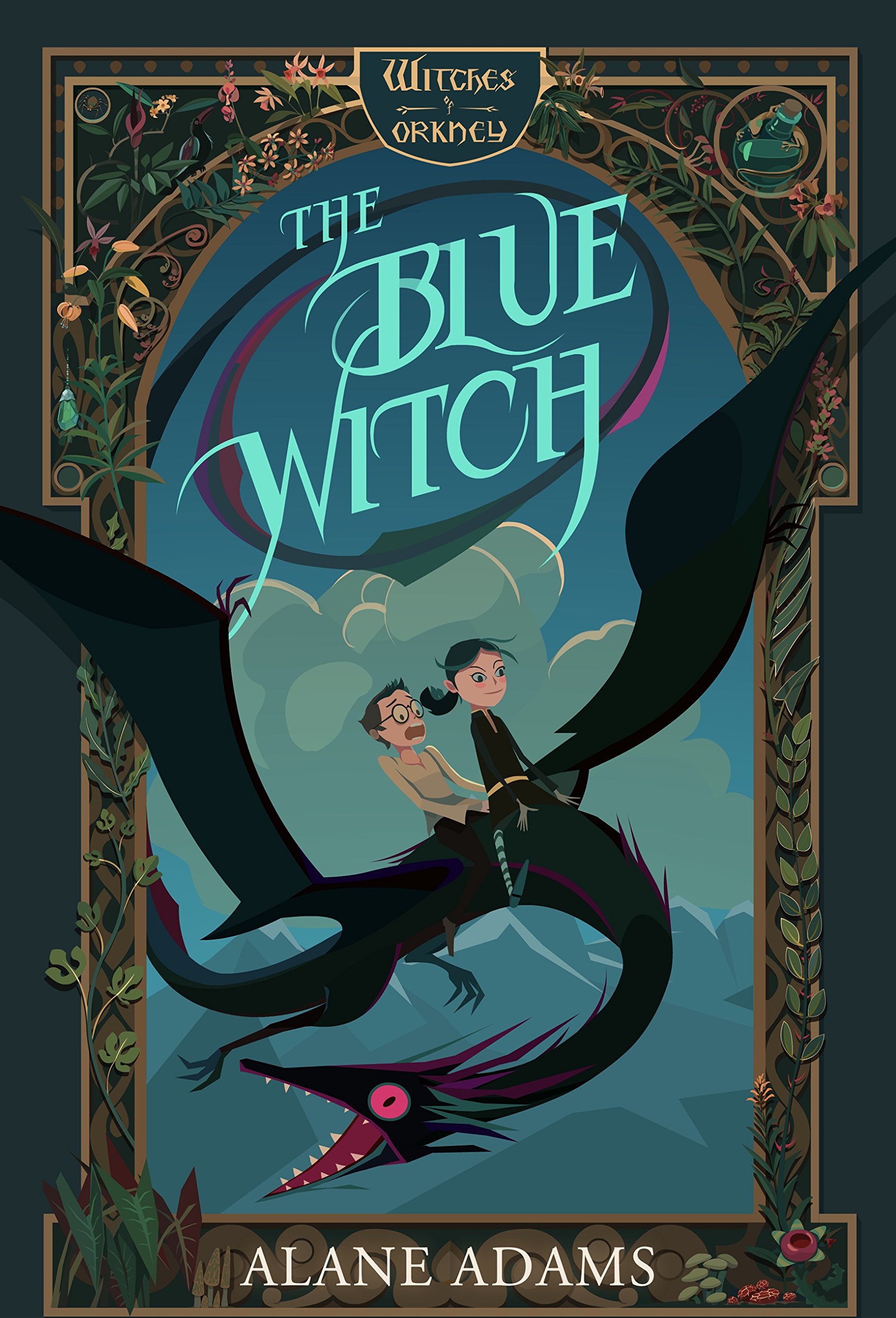 GOLD: The Blue Witch, by Alane Adams (SparkPress)
SILVER (tie): Return of the Evening Star: Silver Mountain Series: Book Two, by Diane Rios (She Writes Press)
The Thorn Queen, by Elise Holland (SparkPress)
BRONZE: After the Dark: Castaway King Chronicles: Book 1, by Spencer Labbé (Little Pieces of Paper Publishing)
13. Pre-Teen Fiction – Mystery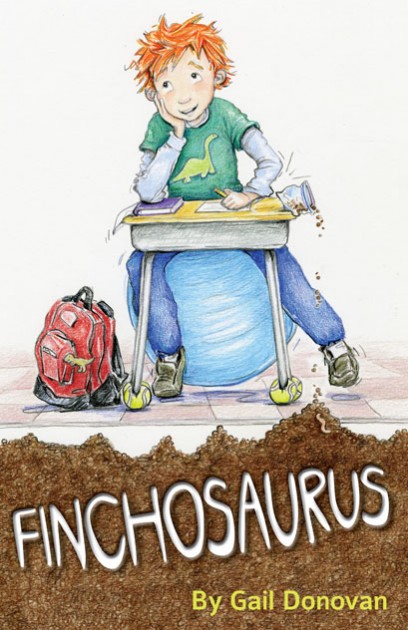 GOLD: Finchosaurus, by Gail Donovan (Islandport Press)
SILVER: The Case of the Missing Poodle, by Rannah Gray with Madelyn and Katherine Tom (The Lisburn Press)
BRONZE: Out of the Ashes, by Beth Hodder (Grizzly Ridge Publishing)
14. Pre-Teen Fiction – Historical / Cultural
GOLD: Hidden Pearl: A Story about Courage, Hope, and Resilience, by J.E. Laufer (Little Egg Publishing)
SILVER: Pharmacy Girl: The Great War, Spanish Influenza, and the Truth about Billy Detwiler, by Kate Szegda (Happy Self-Publisher)
BRONZE: The Little Palace, by Jeffrey Erlacher (Chipper Press)


15. Pre-Teen Fiction – Mature Issues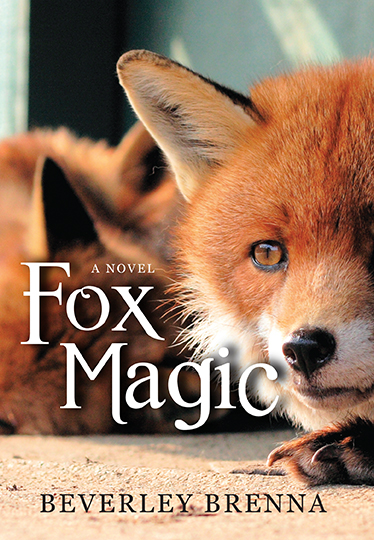 GOLD (tie): Fox Magic, by Beverly Brenna (Red Deer Press)
Standing Strong, by Gary Robinson (Book Publishing Co.)
SILVER: In the Silences, by Rachel Gold (Bella Books)
BRONZE: Miya's Dream, by Cathy Ringler (Crystal Publishing)


16. Young Adult Fiction – General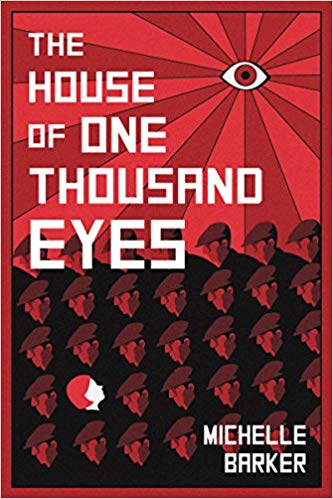 GOLD: The House of One Thousand Eyes, by Michelle Barker (Annick Press)
SILVER: Triplicity, by J. Mercer (Bare Ink)
BRONZE: Baggage, by Wendy Phillips (Coteau Books)
17. Young Adult Fiction – Fantasy / Sci-Fi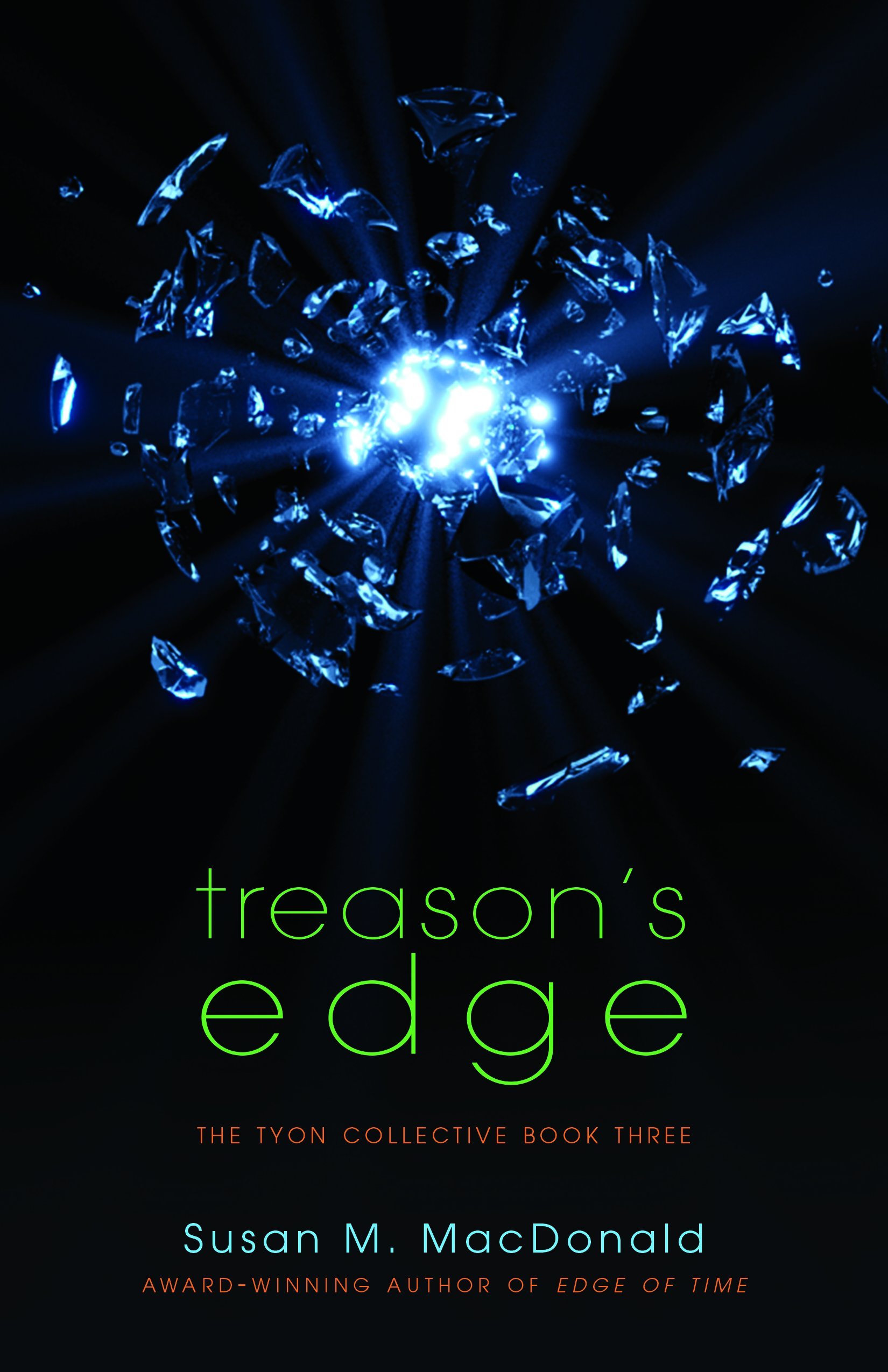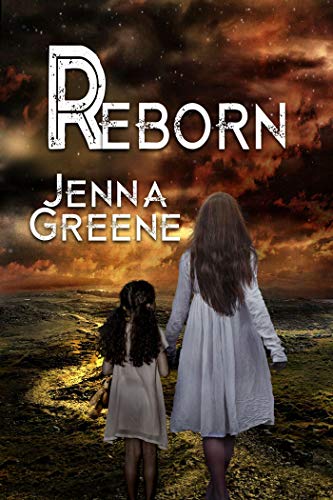 GOLD (tie): Treason's Edge; Tyon Collective Book Three, by Susan M. MacDonald (Breakwater Books)
Reborn, by Jenna Greene (Foundations Books)
SILVER: ISAN, International Sensory Assassin Network, by Mary Ting (Vesuvian Books)
BRONZE: Remeon's Destiny, by J.W. Garrett (H2O/BHC Press)
18. Young Adult Fiction – Horror / Mystery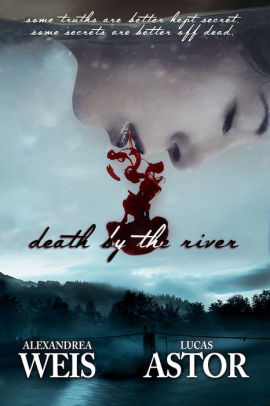 GOLD: Death by the River, by Alexandrea Weis and Lucas Astor (Vesuvian Books)
SILVER: Shade: the Complete Trilogy, by Merrie Destefano (Ruby Slippers Press)
BRONZE: Wolfe in Shepherd's Clothing, by Counios & Gane (Your Nickel's Worth Publishing)

19. Young Adult Fiction – Historical / Cultural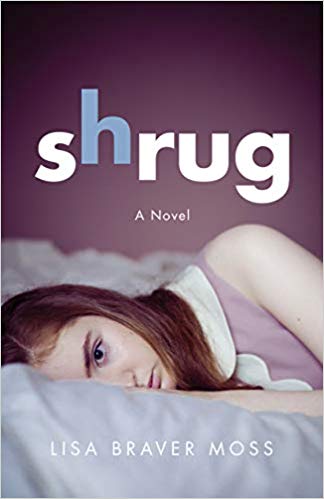 GOLD: Shrug, by Lisa Braver Moss (She Writes Press)
SILVER: Castle of Concrete, by Katia Raina (Young Europe Books)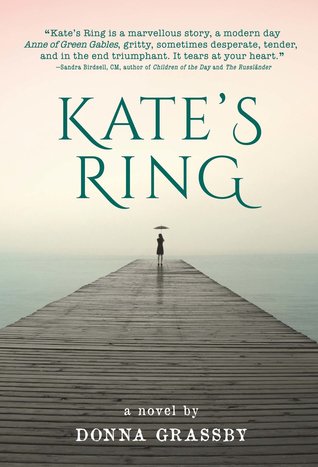 BRONZE: Kate's Ring, by Donna Grassby (Red Deer Press)

20. Young Adult Fiction – Religion / Spirituality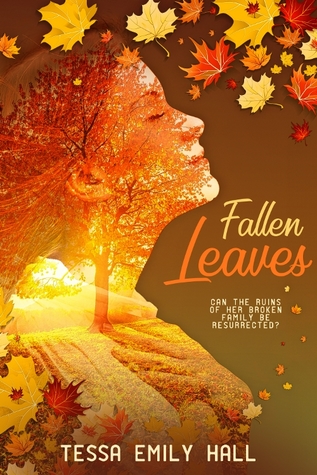 GOLD: Fallen Leaves, by Tessa Emily Hall (Illuminate YA Fiction)
SILVER: Celtic Knot: A Clara Swift Tale, by Ann Shortell (Friesen Press)
BRONZE: Where You Lead, by Leslea Wahl (Vinspire Publishing)
21. Young Adult Fiction – Mature Issues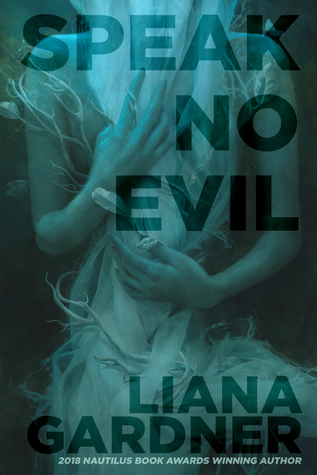 GOLD: Speak No Evil, by Liana Gardner (Vesuvian Books)
SILVER: Fire Song, by Adam Garnet Jones (Annick Press)
BRONZE: I Love You Like That, by Heather Cuminsky (She Writes Press)

22. Children's Poetry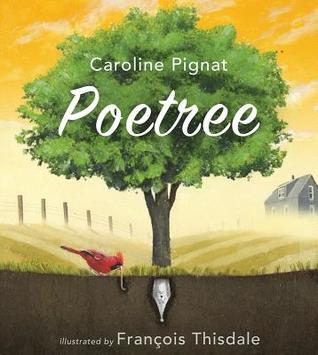 GOLD: Poetree, by Caroline Pignat; illustrated by François Thisdale (Red Deer Press)
SILVER: Glimmer, Sing of Sun! by Raven Howell; illustrated by Carina Povarchik (Clear Fork Press)
BRONZE: Lord of the Bubbles: and Other Funny Poems, Written and illustrated by Vikram Madan (Self-Published)

23. Non-Fiction – Picture Book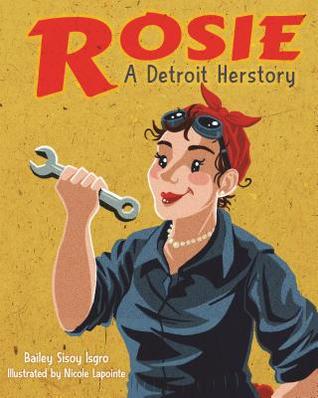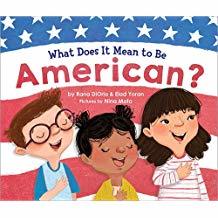 GOLD (tie): What Does it Mean to be American? by Rana DiOrio & Elad Yoran; illustrated by Nina Mata (Little Pickle Press)
Rosie: A Detroit Herstory, by Bailey Sisoy Lapointe; illustrated by Nicole Lapointe (Wayne State University Press)
SILVER: Charlotte's Bones: The Beluga Whale in a Farmer's Field, by Erin Rounds; illustrated by Alison Carver (Tilbury House Publishers)
BRONZE: It's a Girl Thing! Smart, Fierce, and Leading the Way, Written and illustrated by Pri Ferrari (StarBerry Books / Kane Press)
24. Non-Fiction – Chapter Book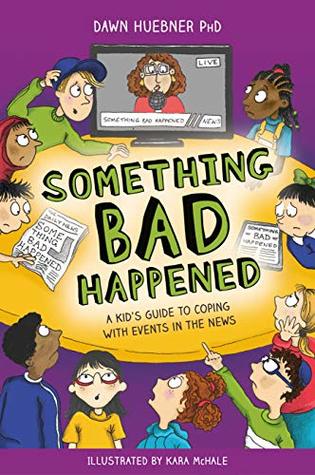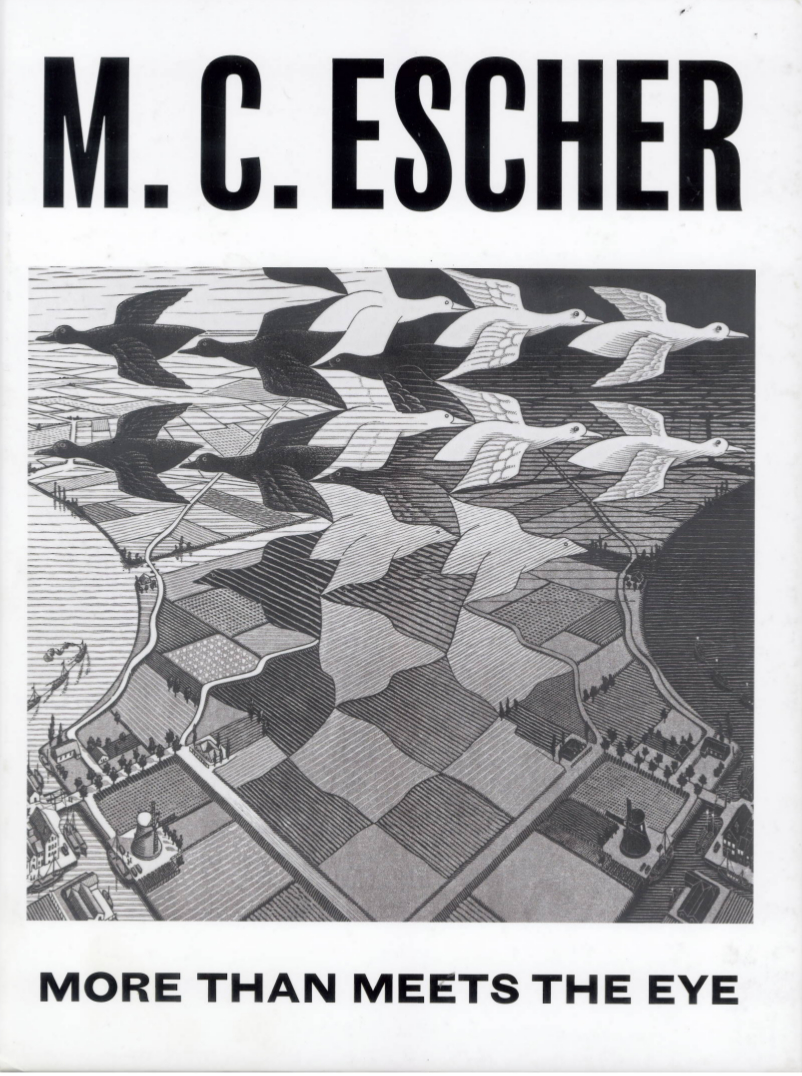 GOLD (tie): Something Bad Happened: A Guide to Coping with Events in the News, by Dawn Huebner PhD; illustrated by Kara McHale (Jessica Kingsley Publishers)
M.C. Escher: More Than Meets the Eye, by Jessica Cole, Lisa Marie Corso, Myf Doughty, Emily Kennel, Daniel Romanin, Michael Schwarz, Nick Taras (National Gallery of Victoria)
SILVER: A Boy from Acadie: Roméo LeBlanc's Journey to Rideau Hall, by Beryl Young (Bouton D'or Acadie)

BRONZE: The Colorado Coal Field War: Massacre at Ludlow, by K.D. Huxman; illustrated by Lisa Greenleaf (Apprentice Shop Books)
25a. Animals / Pets (Fiction)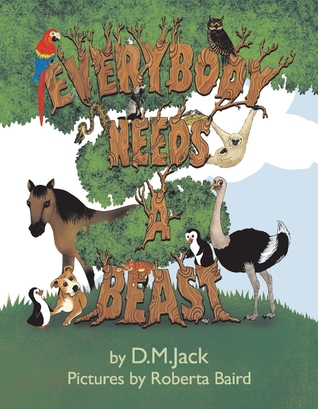 GOLD: Everybody Needs a Beast, by D.M. Jack; illustrated by Roberta Baird (Sightline Media Entertainment LLC)
SILVER: Happy Trails with Abby and Taz, by Dr. Christina Brown; illustrated by Alvina Kwong (Brown Books Kids)
BRONZE (tie): Lisette the Vet, by Ruth MacPete, DVM; illustrated by Anzhelika Enshina (Forest Lane Books)
Miss Olive Finds Her Furever Home, by Susan Marie; illustrated by Rebekah Phillips (The Doggy Diva Show)
25b. Animals / Pets (Non-Fiction)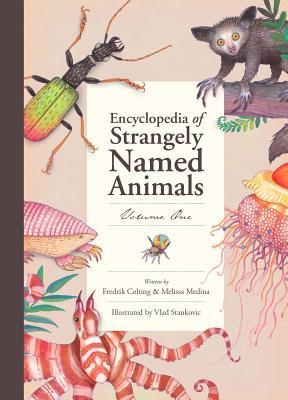 GOLD: Encyclopedia of Strangely Named Animals: Volume One, by Frederik Colting & Melissa Medina; illustrated by Vlad Stankovic (Moppet Books)

SILVER: God's Big Book of Animals, Edited by Shirley Rash (Master Books)

BRONZE: Santiago: True Tales of a Little Bug in a Big World, by Jennifer Vitanzo (Late Shift Media)
26. Multicultural Non-Fiction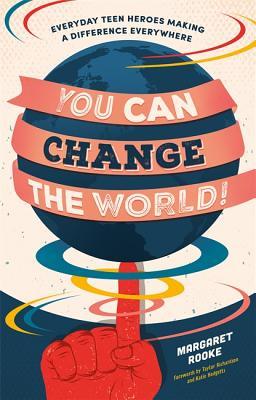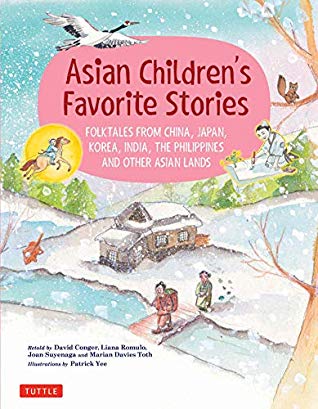 GOLD (tie): You Can Change the World! Everyday Teen Heroes Making a Difference Everywhere, by Margaret Rooke (Jessica Kingsley Publishers)
Asian Children's Favorite Stories: Folktales from China, Japan, Korea, India, The Philippines and Other Asian Lands, retold by David Conger, Liana Romulo, Joan Suyenaga and Marian Davies Toth; illustrated by Patrick Yee (Tuttle Publishing)
SILVER (tie): Everyday Superheroes: Women in STEM Careers, by Erin Twamley and Joshua Sneideman; illustrated by A Collective (Wise Ink)
When We Had Sled Dogs: A Story from the Trapline (ācimowin ohci wanihikīskanāhk), by Ida Tremblay & Miriam Körner (Your Nickel's Worth Publishing)
BRONZE: When I Grow Up I Want to Be, Like the Brave Men of Tuskegee, by LaVon Stennis Williams; illustrated by Rana Digi Paint (Two Bee Publishing)
27. Comic / Graphic Novel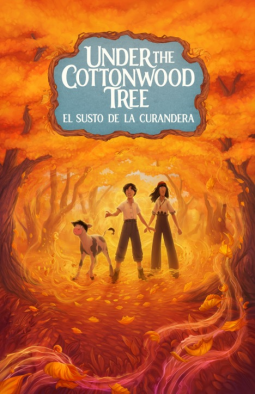 GOLD: Under the Cottonwood Tree, by Paul Meyer and Carlos Meyer; illustrated by Margaret Hardy (North Forth Publications)
SILVER: YAB Helps You Navigate Middle School, by Krista Betcher; illustrated by Kevin Cannon (Beaver's Pond Press)
BRONZE: Golden Bell Presents The Sunday Comics (InsecTales 0-4), by Various Authors (Golden Bell Studios)
28. Religion / Spirituality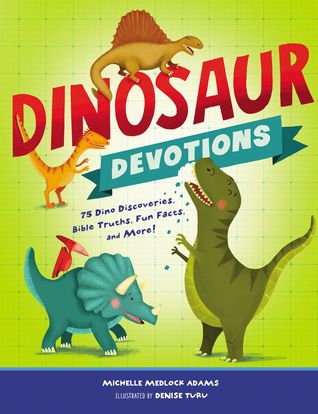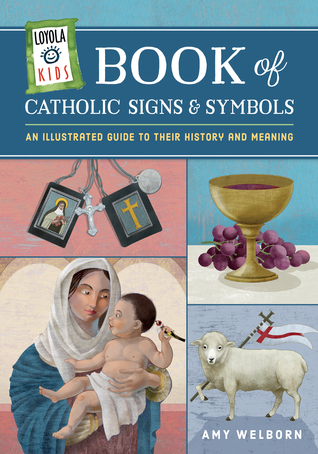 GOLD (tie): Dinosaur Devotions: 75 Dino Discoveries, Bible Truths, Fun Facts, and More, by Michelle Medlock Adams; illustrated by Denise Turu (Tommy Nelson)
Loyola Kids Book of Catholic Signs & Symbols: An Illustrated Guide to Their History and Meaning, by Amy Welborn; illustrated by Marina Seoane (Loyola Press)
SILVER: Ramadan Around the World, by Ndaa Hassan; illustrated by Azra Momin (Self-Published)
BRONZE: Audacious Ignatius, by Paul Mitchell: illustrated by Katie Mitchell Broussard (Corde Press)
29. Holiday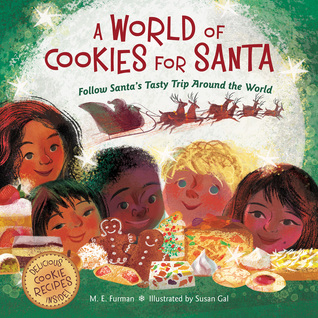 GOLD: A World of Cookies for Santa: Follow Santa's Tasty Trip Around the World, by M.E. Furman; illustrated by Susan Gal (Houghton Mifflin Harcourt)
SILVER: Hall-O-Ween! Written & illustrated by Tia Perkin (Self- Published)
BRONZE: C is for Christmas, by Michelle Medlock Adams; illustrated by Louise Hargreaves (Little Lamb Books)
30. Book with Merchandise (plush toy, etc.)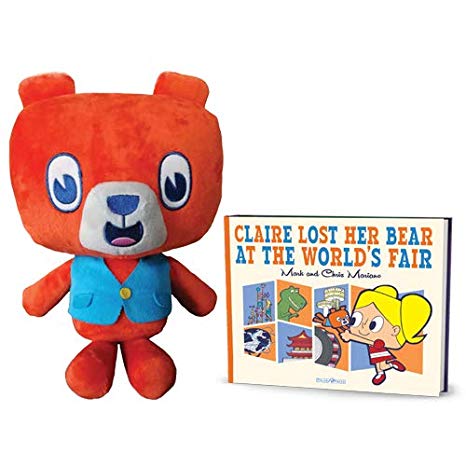 GOLD: Claire Lost Her Bear at the World's Fair, by Mark and Chris Mariano; with plush bear (Polar Press / Golden Bell Studios)
SILVER: My Friend Moose'r McDan, by Sky Danley; illustrated by Alli Coate; with plush moose (Sky Danley Productions)
BRONZE: Sport: Ship Dog of the Great Lakes, by Pamela Cameron; illustrated by Renée Graef; with plush dog (Wisconsin Historical Society Press)
31. Spanish Language Book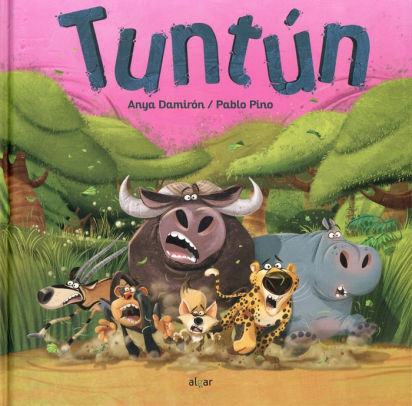 GOLD: Tuntún, by Anya Damirón; illustrated by Pablo Pino (Algar Editorial)
SILVER (tie): El secreto de las hormigas (The Secret of the Ants), by Baltasar Magro; illustrated by Dani Padrón (Cuento de Luz)
Si mi mama fuera un ornitorrinco: Los bebes mamiferos y sus madres (If My Mom Were a Platypus: Mammal Babies and Their Mothers), by Dia L. Michels; illustrated by Andrew Barthelmes (Platypus Media)
BRONZE: La Princesa Monroe & Su Final Feliz (Princess Monroe & Her Happily Ever After), by Jody Vallee Smith; illustrated by Glynise Martin; translated by Angélica Vargas Martin (Purple Butterfly Press)
32. Environmental Issues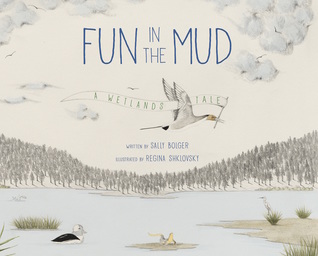 GOLD: Fun in the Mud: A Wetlands Tale, by Sally Bolger; illustrated by Regina Shklovsky (Roundtree Press)
SILVER: What Makes an Opossum Tick? by Lyn Smith; illustrated by Jamie Hogan (Piscataqua Press)
BRONZE: Where's Winter? Written and illustrated by Erin Rounds (BillyFish Books)
33. Health Issues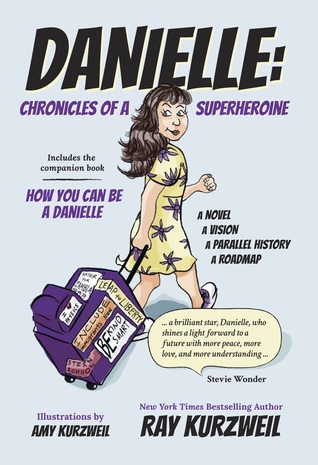 GOLD: Danielle: Chronicles of a Superheroine, by Ray Kurzweil; illustrated by Amy Kurzweil (WordFire Press)
SILVER: Our Mama is a Beautiful Garden, by Katy Tessman; illustrated by Jessica Bailey (Caribou Lake Books)
BRONZE: Come y Crece / Eat and Grow, by Dr. Luis López Tallaj (Círculo Rojo)

34. Mind-Body-Spirit / Self-Esteem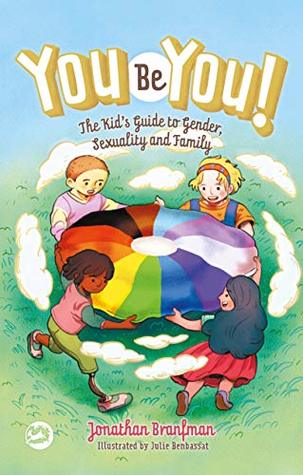 GOLD: You Be You! The Kid's Guide to Gender, Sexuality, and Family, by Jonathan Branfman; illustrated by Julie Benbassat (Jessica Kingsley Publishers)
SILVER: Bullied, by Scott J. Langteau; illustrated by Erik Ly (Shake the Moon Books)
BRONZE: Breathing Makes it Better: A Book for Sad Days, Mad Days,Glad Days, and all the Feelings In-Between, by Christopher Willard and Wendy O'Leary; illustrated by Alea Marley (Bala Kids)
35. Best First Book- Picture Book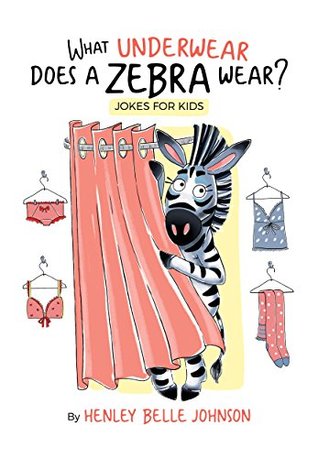 GOLD: What Underwear Does a Zebra Wear? Jokes For Kids, by Henley Belle Johnson; illustrated by Anna Dalbuz (Self-Published)
SILVER: The Challah Girl, by Bracha K. Sharp; illustrated by Anita Tung (Mosaica Press)
BRONZE: Riker's Taxi Trouble, by Tracy Sides; illustrated by Kevin Cannon (Beaver's Pond Press)
36. Best First Book – Chapter Book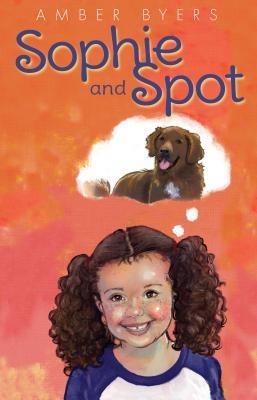 GOLD: Sophie and Spot, by Amber Byers (Tadpole Press)
SILVER: Out of Slavery: A Novel of Harriet Tubman, by Carol Trembath (Lakeside Publishing)
BRONZE: Adventures of One Up Max: Runic and the Crystal Cave, by Lisa Shawver; illustrated by Jason Slater (Paradigm Impact)
37. Best Book by Youth Author (under 18)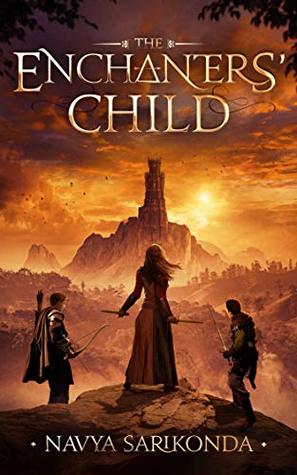 GOLD: The Enchanters' Child, by Navya Sarikonda (Self-Published)
SILVER: Meet the Persevering Penguins and Pals, by Moorea Friedmann, Jasper Friedmann, and Betty Ng; illustrated by Emma Cheng (Archway Publishing)
BRONZE: The World of Greek Mythology, by Ben Spies (Spies Publishing)
38. Best Book Series - Picture Book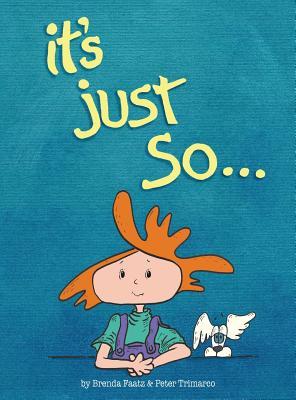 GOLD: It's Just So…Series, by Brenda Faatz and Peter Trimarco; illustrated by Peter Trimarco (Notable Kids Publishing)
SILVER: What If…Series, by Jarrett Whitlow; illustrated by Daniela Dogliani (Warren Publishing)
BRONZE: Under the Sea Series, by Patricia Gleichauf; illustrated by Shari Holcomb (Page Publishing)
39. Best Book Series - Chapter Book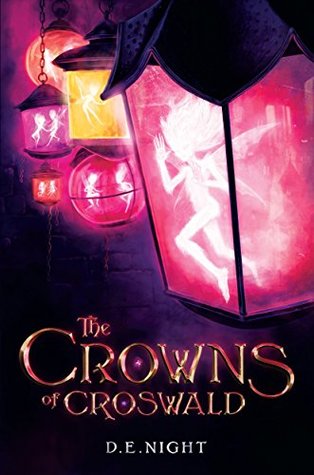 GOLD: The Crowns of Croswald, Books I & II, by D.E. Night (Stories Untold)
SILVER: Junkyard Adventures Series, by Tevin Hansen (Handersen Publishing)
BRONZE: The Nature Club Series, by Rachel Mazur (Wild Bear Press)
40. Best Book Series – Non-Fiction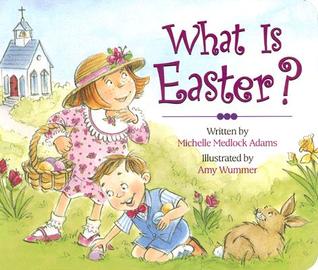 GOLD: What Is?...Series, by Michelle Medlock Adams; illustrated by Amy Wummer (Worthy Kids / Ideals)
SILVER: Water Walkers Series, by Carol Trembath; illustrated by David W. Craig (Lakeside Publishing)
BRONZE: What To Do About...Series, by Helen Davidson & Claire Orange (BEST Programs 4 Kids)
MOONBEAM AWARD EBOOK CATEGORIES - Click Here