2016 Moonbeam Results: Categories 1-16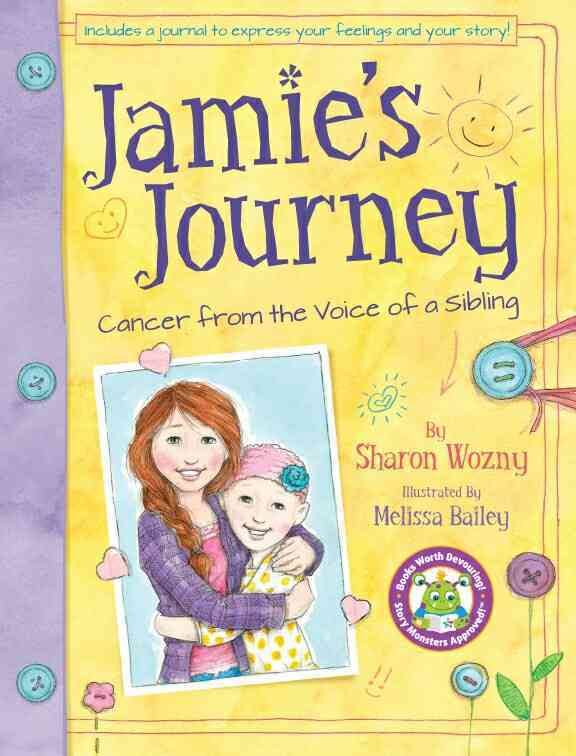 COMPASSION: Jamie's Journey: Cancer from the Voice of a Sibling
By Sharon Wozny; illustrated by Melissa Bailey (Little Five Star)
When a child is diagnosed with cancer, his or her siblings may struggle with complex emotions such as confusion, guilt, and fear. Part story, part journal, Jamie's Journey: Cancer from the Voice of a Sibling helps siblings of pediatric cancer patients cope with those intense feelings.
ISBN 978158985-2341 / MORE DETAILS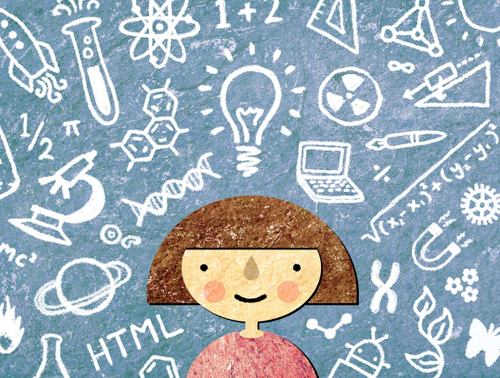 EXPLORATION: __'s Little Book of Big Dreams
By Jean Fan (CuSTEMized)
CuSTEMized is a not-for-profit initiative that encourage kids in STEM by providing personalized books that depict them in STEM careers - science, technology, engineering, and math. Make your child the hero of these educational and motivational storybooks!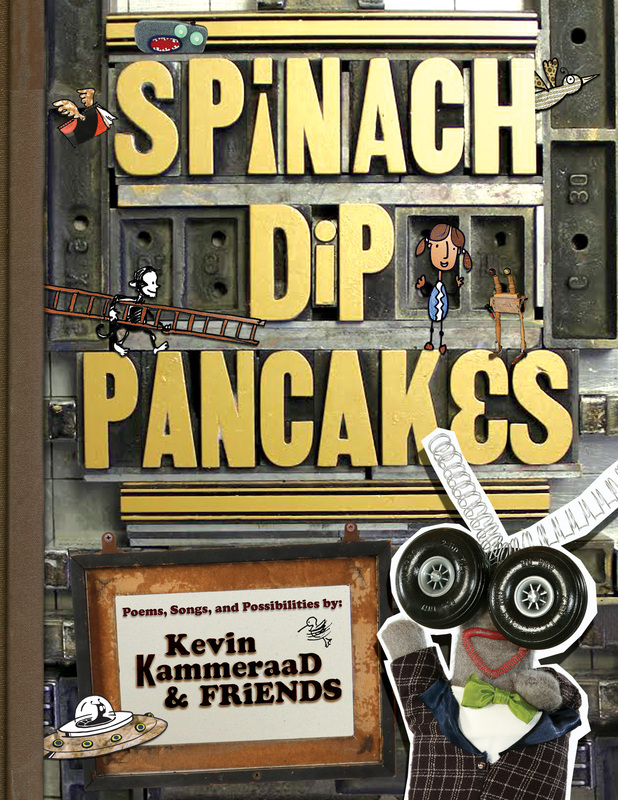 IMAGINATION: Spinach Dip Pancakes: Poems, Songs, and Possibilities
By Kevin Kammeraad & Friends (Cooperfly Creative Arts)
Spinach Dip Pancakes is a book of whimsical wordplay, playful poetry, and mixed-media art.
ISBN 9780997047608 / MORE DETAILS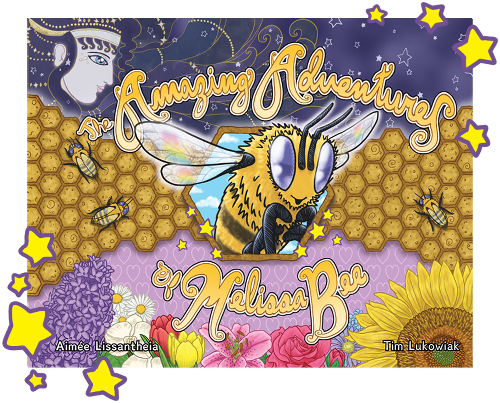 PRESERVATION: The Amazing Adventures of Melissa Bee
By Aimée Lissantheia; illustrated by Tim Lukowiak (Beloved Press)
Melissa, a newborn bee, learns about her home with her sisters, brothers and their beloved Queen. When she is old enough, Melissa summons her courage and ventures into the big world, dancing with flowers and making new friends as she collects pollen and nectar for her family. As readers follow Melissa's adventures, they discover how bees communicate, cooperate, care for babies and the Queen, find nectar and pollen, make honey and protect themselves.
ISBN: 9780986288180 / MORE DETAILS
---
2016 MOONBEAM AWARDS RESULTS
1. Board Book / Cloth Book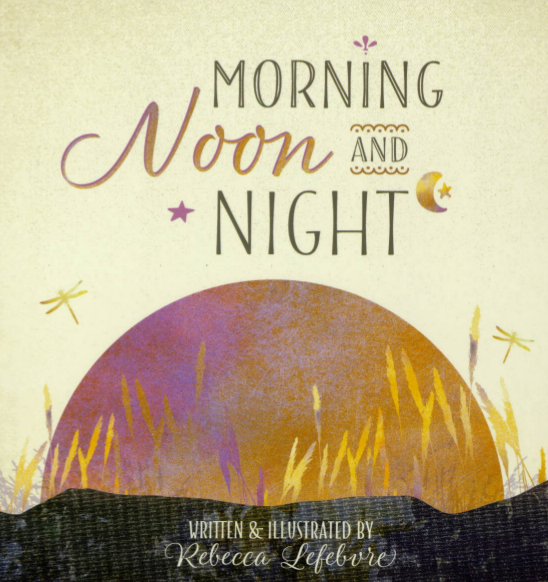 GOLD (tie): Morning, Noon and Night
Written and illustrated by Rebecca Lefebvre (Avec La Vie)
This soft yet poignant board book written and illustrated by Rebecca Lefebvre offers the reader, of any age, a gentle, melodic blessing of love and light. Morning, Noon & Night introduces children to the kinship inherent within nature and our vital connection to the world around us. Rebecca's exquisitely distinct illustrations are dreamy and whimsical beckoning the viewer in. This book is certain to be a classic. A cherished bedtime ritual and an adored heirloom by many.
ISBN: 9780997256000 / MORE DETAILS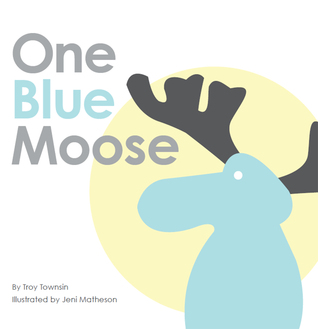 One Blue Moose
By Troy Townsin; illustrated by Jeni Matheson (Polyglot Publishing)
One Blue Moose is a unique colours and counting, durable board-book created for early learners. Jeni Matheson's bold and colourful illustrations combined with Troy Townsin's dynamic and catchy prose create a delightful book for preschoolers that will be a welcome addition to any home library or classroom.
ISBN: 9781928131014 / MORE DETAILS
SILVER: Goodnight, Sleepy Animals
Illustrated by Christine Battuz (Chouette Publishing)
This whimsical board book reveals how animal sleep under the moon. Perfect for bedtime snuggles! Press on the moon, light up the room. Nightlight closes after 30 seconds.
ISBN: 9782897183387 / MORE DETAILS
BRONZE: Sammie and Toby Story Box
By Karen Chase; illustrated by M.M. Hasselblad (Two Gates Publishing)
Based on the true story of best friends. The first title in the story box, Sammie and Toby are Dogs, is an introduction to the main characters - Sammie and Toby - and is designed to teach young children about dogs by using rhyme, highlighting familiar dog traits ("they like to lick faces and go for long jogs"), and distinguishing them from other animals that are familiar to young children ("they are not chickens or frogs").
ISBN: 9780996784139 / MORE DETAILS
---
2. Alphabet / Counting Book
GOLD: Monster ABC
By Derek Sullivan and Kyle Sullivan (Hazy Dell Press)
Featuring tongue-in-cheek humor for adults and unhinged delight for kids, this alphabet board book is full of silly monster fun from Alien to Zombie. Whimsical illustrations combined with winky verses add levity throughout, making this the perfect book to add to your coffee table collection, or to make you the coolest mom, dad, aunt or uncle ever.
ISBN: 9780996578707 / MORE DETAILS
SILVER (tie): A Farmer's Alphabet
By Charles Long; illustrated by Christina Allen (Corn Crib Publishing)
A Farmer's Alphabet leads young readers on a walk through a sustainable farm from A to Z. From Apple to Zucchini and every letter in between, each letter of the alphabet is paired with the animals or plants on a sustainable farm in southern Maryland. A Farmer's Alphabet opens the reader's eyes to the amazing world of sustainable farming.
ISBN: 9780990768821 / MORE DETAILS
Move Over Apple, A is for Arrowhead!
By Toni Marie LaGree (TMLG Books)
We've all heard A is for apple, but an apple doesn't look anything like an A. Seeing things differently can make all the difference in how and what we see. Our brains' love images, and in Move Over Apple, A is for Arrowhead!, the artwork is created to visually represent the shape of each letter in the alphabet. Move Over Apple, A is for Arrowhead! is a pre-K picture book that tackles the visual communication of the alphabet's letter shapes in an exciting rhyming adventure.
ISBN: 9780996918909 / MORE DETAILS
BRONZE: Over on the Farm
By Marianne Berkes; illustrated by Cathy Morrison (Dawn Publications)
Welcome to the farm, where pigs roll, goats nibble, horses gallop, hens peck, and turkeys strut! Count, clap, and sing along to the classic tune of Over in the Meadow while learning about life on a classic farm.
ISBN: 9781584695493 / MORE DETAILS
---
3. Book Arts / Pop-up / Cut-out
GOLD: Giants: Legends & Lore of Goliaths
By Charles Martin Jr.; illustrated by Bill Looney; book design by Terry White (Master Books)
The word "myth" has come to mean "fiction" in our minds, and so some people take Bible accounts, Aesop's fables, and Greek myths and place them all in the same category. But what if some of the old legends are true? Rather than dismiss these narratives, perhaps we should investigate them. In this case, the world is filled with giant legends that speak of heroes and wars.
ISBN: 9780890518649 / MORE DETAILS
SILVER: Santa's Tree: A Pop-Up Tale of Christmas in the Forest
By Janet Lawler; illustrations by Pippa Curnick; paper-engineering by Yevgeniya Yeretskaya (Up With Paper)
All the animals in the forest are excited about their Christmas tree, which they are decorating with nature's treasures, as well as a banner for a special midnight visitor-Santa Claus! This charming tale features seven pop-up spreads, as well as a holiday hide-and-seek: each of the five middle spreads highlights a letter, and readers can have fun finding animals and objects that have names that begin with that letter. On the page highlighting S, for sample, find a star, sled, snowman-and more!
ISBN: 9781623482640 / MORE DETAILS
BRONZE: The Birth of Jesus: A Pop-Up Book
By Agostino Traini (Sparkhouse Family)
This beautiful retelling of Jesus' birth in a stable captures the awe and wonder of the biblical Christmas story with incredible artwork from world-renowned illustrator and paper engineer Agostino Traini. Each page of the story comes to life with charming illustrations and intricate pop-ups, from the angel's visit to Mary to the moment she lays baby Jesus in the manger. The timeless Christmas story, now in pop-up form, is a perfect keepsake to read with young children and revisit for years to come.
ISBN: 9781506417691 / MORE DETAILS
---
4. Activity Book 1 – Games, Arts & Crafts, etc.
GOLD: To the Moon: The Tallest Coloring Book in the World
By Sarah Yoon (Hourglass Press)
Climb up to the moon with this amazing fold-out coloring book, the longest in the world! Color an amazing tower, all the way from your house down on the ground, past dragons, witches, space ports, and flying elephants, to reach the moon at the very top! Grab your pens and let's get going! Can you climb all the way to the moon? Hours of fun for coloring enthusiasts of all ages.
ISBN: 9781780677576 / MORE DETAILS
SILVER: I Like…Activity Book
By M.H. Clark; illustrated by Sarah Walsh (Compendium, Inc.)
So much fun, we could barely fit it between two covers! Inspire kids of all ages to tell all about themselves and the things they like in this whimsically illustrated activity book. Features creative activities, intriguing questions, writing prompts, and wild artwork, this is perfect take-along for road trips, waiting rooms, and anytime fun.
ISBN: 9781938298813 / MORE DETAILS
BRONZE: Draw, Make, Create: APT8 Kids
By Queensland Art Gallery / Gallery of Modern Art
In Draw, Make and Create, the ninth book published by the Children's Art Centre, 10 exhibiting artists and groups will share their ideas about what inspires them to make art. The artists have created a number of exciting, contemplative and playful art-making activities with a focus on drawing for children to complete at home or at school.
---
5. Activity Book 2 – Educational, Science, History

GOLD (tie):
All About the Philippines
By Gidget Roceles-Jimenez; illustrated by Corazon Dandan-Albano (Tuttle Publishing)
All About the Philippines takes you on an incredible journey across the colorful island nation of the Philippines with Mary, Jaime and Ari—three Filipino cousins who look totally different and yet are the best of friends. You'll visit their homes, their schools, their families, their favorite places, and much more. They'll show you how kids in different parts of the Philippines come from many different ethnic groups and have very different cultures—each with its own traditions, languages and beliefs…and yet, they are all 100% Filipino!
ISBN: 9780804840729 / MORE DETAILS
Degas: An Art Book for Kids
By Kate Ryan (National Gallery of Victoria)
Degas: An Art Book for Kids is a lively and fun book written and developed specifically for children. Guided by two illustrated characters, Snail and Pigeon, this publication invites young readers to discover the artist Edgar Degas, and explore the arrondissements of Paris where he grew up, lived and sourced inspiration. Featuring gorgeous illustrations, alongside reproductions of Edgar Degas's work, children are provided with interesting facts about Degas's artistic techniques and French culture.
SILVER: The Big Book of Nature Activities
By Jacob Rodenburg and Drew Monkman (New Society Publishers)
The Big Book of Nature Activities is a comprehensive guide for parents and educators to help youth of all ages explore, appreciate and connect with the natural world... Perfect for families, educators, and youth leaders, The Big Book of Nature Activities is packed with crafts, stories, information and inspiration to make outdoor learning fun!
ISBN: 9780865718029 / MORE DETAILS
BRONZE: My First Book About Weather
By Donald M. Silver and Patricia J. Wynne (Dover Publications, Inc)
Everybody talks about the weather ― and now kids can have interesting things to say about it, too! What causes thunderstorms and hurricanes? How do cold and warm fronts develop, and what's the weather like on other planets? Answers to these and other questions appear in 46 full-page illustrations and captions. The ideal introduction to meteorology, this coloring book explains blizzards, tornadoes, rainbows, mudslides, and other natural phenomena.
ISBN: 9780486798721 / MORE DETAILS
---
6. Book with Music / Theatrical
GOLD: Wishapick: Tickety Boo and the Black Trunk
By M.M. Allen (Possum Press); music composed by Deborah Wynne (Beneath the Sky Publishing)
Like L. Frank Baum's Oz and C. S. Lewis's Narnia, M. M. Allen brings to life the fantastical world of Wishapick—a land of courageous animals ruled by a cruel rattlesnake king who has condemned the villagers to live without light. Chosen as the reluctant hero to save the villagers, Jack must face terrifying creatures and overwhelming odds if he wants to help his new friends—and return home himself.
ISBN: 9781508437178 / MORE DETAILS
SILVER: Freddie the Frog and the Invisible Coquí
By Sharon Burch; illustrated by Tiffany Harris; music by José Antonio Diaz (Mystic Publishing, Inc.)
Freddie the Frog and Eli the Elephant are led by an unseen guide to the secret world of the invisible coquis. The coquis speak Spanish and love to play salsa music and dance through the night. Play Latin rhythms with Freddie to discover the identity of their mysterious hosts!
ISBN: 9780974745428 / MORE DETAILS
BRONZE: Henny & Benny Bunyan and the Maple Syrup Adventure
By Kitty Donohoe (Gypsie Bird Press)
The story is about a flapjack contest, the Whoopie Howdy Super Supreme Sled, a recipe gone wrong, an unusually hot spring day, and a possible disaster for Pineville. Uh-oh ~ can Henny and his friends save the town?
ISBN: 9780997046007 / MORE DETAILS
---
7. Picture Book – Preschool
GOLD: Cat's Colors
By Airlie Anderson (Child's Play)
What better thing to do on a grey day than collect some colours? Cat decides to do just that, but where will she find them? A charming, deceptively simple story about making the most of the world around us, and giving something back in return.
ISBN: 9781846437618 / MORE DETAILS
SILVER: Hoot-Hoot, Goodnight
By Scott McNally; illustrated by Robyn McNaull (Beaver's Pond Press)
This hand-painted bedtime book is a soothing rhyming story that unfolds as the sun sets on the wild critters and the spaces they share with little explorer Emma. Whether children live in the city, the suburbs, or out in the country, wild places exist for kids to discover, if even through imagination. While Emma sleeps, help her dad find all the left-behind items from her wagon she'll need for exploring during tomorrow's great day!
ISBN: 9781592988594 / MORE DETAILS
BRONZE: Duck, Duck, Goose
By Wiley Blevins; illustrated by Elliott Kreloff (Red Chair Press)
Mimi is on a field trip to a farm. There are so many animals. Young readers will help Mimi discover patterns as she encounters all the animals on the farm.
ISBN: 9781634400848 / MORE DETAILS
---
8. Picture Book – 4-8 Year Old
GOLD: A Tiny Teddy Named Cuds
Written and illustrated by Robert Aragon (Tiny Teddy Press)
Cuds discovers truly one thing... Love is the key for all things to be, it helps you believe in your magical dream - no matter how small or how big it may seem. Join this tiny teddy on the most important adventure of his life as he discovers the healing power of love and the infinite possibilities that lie within each and everyone of us. With imaginative art and beautiful rhyming verse, this picture book created by award-winning writer and artist, Robert Aragon is sure to touch and inspire children of all ages.
ISBN: 9780996977302 / MORE DETAILS
SILVER (tie): Hold This!
By Carolyn Cory Scoppettone; illustrated by Priscilla Alpaugh (Islandport Press)
A girl and her father go for a walk, experiencing all the sights, sounds, smells, and feels of the woods. As Mika asks her father to hold each and every one of her found treasures, he, in turn, urges her to be a big girl and only carry what she is able to. With every step and stumble, Mika finds both the wonders and treasures of nature, and the ability to pick herself up after a fall. But the true discovery for both daughter and parent comes at the end, when they both realize a true treasure is a hand to hold.
ISBN: 9781939017680 / MORE DETAILS
Big Red and the Little Bitty Wolf: A Story About Bullying
By Jeanie Franz Ransom; illustrated by Jennifer Zivoin (Magination Press)
A modern twist on the classic tale, Big Red and the Little Bitty Wolf demonstrates that sometimes an unexpected solution to being bullied can have surprising success. Big Red loves nothing more than tormenting Little Bitty Wolf. Little Bitty tries everything to get Big Red to stop bothering him, but nothing works until the school counselor gives him a good idea. This book can be used to spark a discussion with kids about bullying and show them that it is important to seek help.
ISBN: 9781433820489 / MORE DETAILS
BRONZE: Millie and the Moon
By Denise Brennan-Nelson; illustrated by Michael Glenn Monroe (Storytime Press)
How did it get so dark? Millie wasn't sure. All she knows is that she's scared. Clutching her teddy bear helped a little, but she always felt safest when Moon glowed just outside her window. Could Moon return full and bright each night like Millie asked? Would others notice? What harm could there be in that? Moon remembered what it felt like to be afraid. This sweet story begins with a vulnerable mouse named Millie who eventually learns that although the moon can't stay full for her each night, it always comes back. With help from Moon, Millie is able to put her fear of the dark aside when she realizes that what might be good for one is not always good for all.
ISBN: 9780975494233 / MORE DETAILS
---
9. Picture Book – All Ages
GOLD (tie): Mr Moon Wakes Up
Written and illustrated by Jemima Sharpe (Child's Play)
Mr Moon always sleeps. He naps during hide-and-seek, passes out on puzzles and dozes during adventure stories. But what would happen if Mr Moon ever woke up? Would he lead us to hidden, dream-like worlds, filled with fantastic friends and exciting games? And if he did, would we remember in the morning?
ISBN: 9781846436932 / MORE DETAILS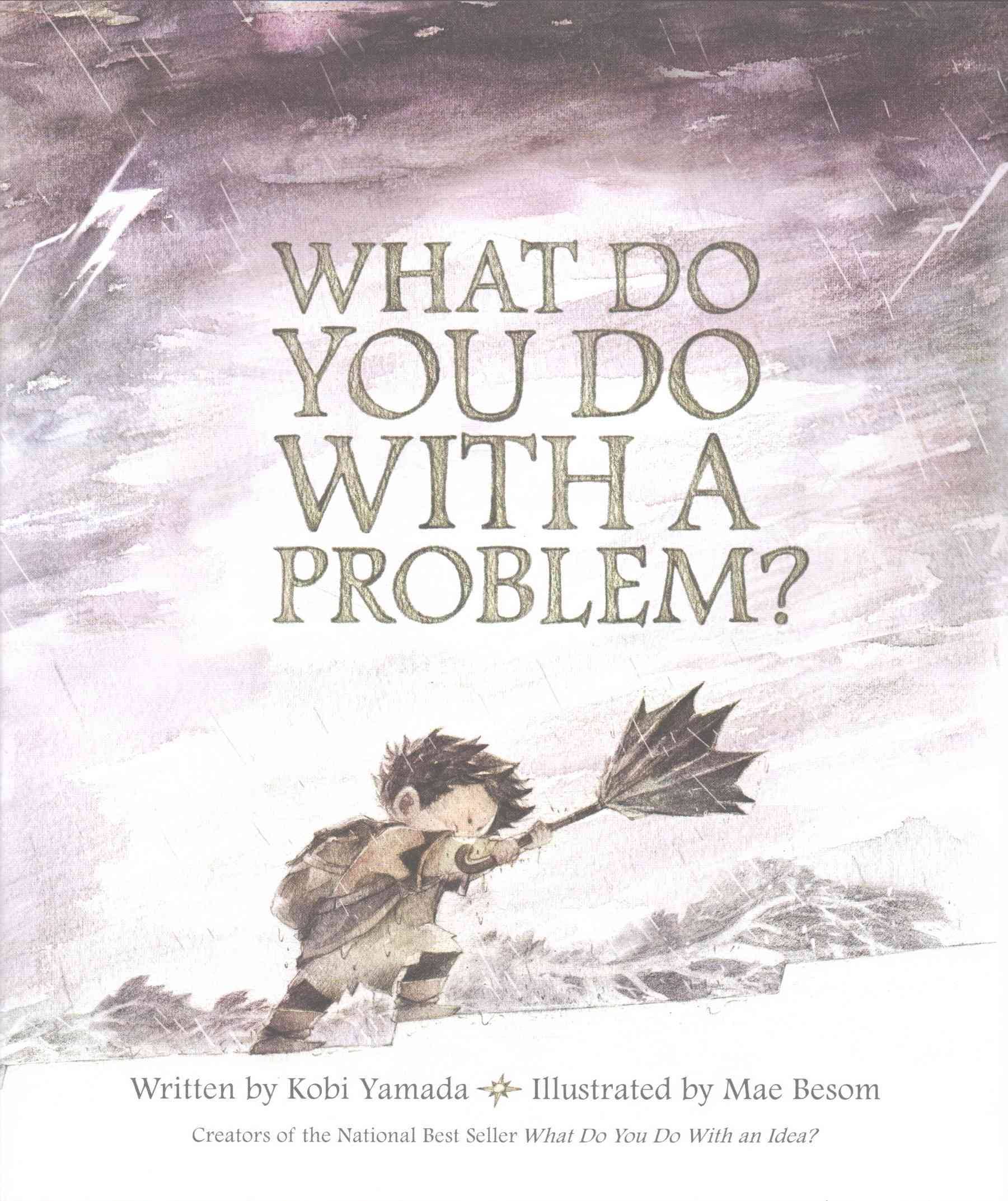 What Do You Do With a Problem?
By Kobi Yamada; illustrated by Mae Besom (Compendium, Inc.)
This is the story of a persistent problem and the child who isn't so sure what to make of it. The longer the problem is avoided, the bigger it seems to get. But when the child finally musters up the courage to face it, the problem turns out to be something quite different than it appeared.
ISBN: 9781943200009 / MORE DETAILS
SILVER: Charlotte, Wander On.
By Matt Cubberly; illustrated by Irina Kovalova (The WilderWay LLC)
Guided only by a simple book, a young girl braves a world of monsters to save her brother. Charlotte, Wander On is the simple, yet emotionally-complex story of a young girl alone in a disastrous world, swarmed with terrifying creatures. However, while Charlotte is accustomed to living alone, she's actually quite unfamiliar with herself. Oddly, her dark and dangerous world is not what worries her most, but instead her own capabilities, or lack thereof, become the major source of her apprehension.
ISBN: 9780692212325 / MORE DETAILS
BRONZE: Nothando's Journey
By Jill Apperson Manly; illustrated by Alyssa Casey (Jabu Kids)
Nothando's Journey is a journey in self-discovery, told through the eyes of a young girl named Nothando. The book tells of the Reed Festival, an important celebration in Nothando's country of Swaziland in Southern Africa. Nothando and her brother venture into the unknown hills, in order to get to the festival on time. As Nothando explores the hills of Swaziland, she visits with various animals--Nothando moves freely with the animals, and begins to become comfortable with who she is. By the end of the book, the reader will soon learn that Nothando is "grateful to be Nothando."
ISBN: 9780615892351 / MORE DETAILS
---
10. Juvenile Fiction – Early Reader / First Chapter Books
GOLD (tie): Montgomery Rabbit
By Sandy Little; illustrated by David Wenzel (Dog Ear Publishing)
Adventures and mysteries await a young lop-eared rabbit when he accidently falls through a hole in an old white fence. With no way back to his shady, comfortable yard, Montgomery sets out to explore the world beyond. Along the way, he meets a field rabbit named Bentley, and the two are off in search of a legendary raspberry patch. Their mission is a treacherous one, and Montgomery will come face to face with predators he's never known before- coyotes, hawks, and even a rattlesnake! But the two rabbits find that by helping each other, and by accepting the help of a few new friends, they just might reach their treasure: a patch of juicy red raspberries! Montgomery Rabbit is a coming of age adventure story with timeless life lessons and provides inspiration for all ages.
ISBN: 9781457541964 / MORE DETAILS
The Rabbit Rescuers
By Cindy Howard; illustrated by Nancy Lane (No Rabbit Left Behind)
The Rabbit Rescuers is the story of 10-year-old twins Kate and Zack, who must leave behind their home in the city for a new and unfamiliar life in the suburbs. All seems lost until they meet up with their new next door neighbours, quirky cousins Paityn and Marijane, and new school friend Nya. Together they begin a series of adventures surrounding their efforts to befriend and help some pet rabbits who have been abandoned in a neighbourhood park.
ISBN: 9780993928406 / MORE DETAILS
Tyrabbisaurus Rex
By A.J. Culey; illustrated by Jeanine Henning (Self-Published)
Tyrabbisaurus Rex doesn't appreciate being locked in a cage. Sure it has three levels and is full of scrumptious veggies, but that doesn't mean he's willing to accept his fate as a classroom pet. Ginger's not happy about the always escaping, poopy rabbit. First he chewed the dress her mom gave her. Now he keeps staring at her favorite hat. The demon bunny has got to go!
ISBN: 9781530617098 / MORE DETAILS
SILVER: Spork Out of Orbit: How to Be an Earthling #1
By Nan Walker; illustrated by Jessica Warrick (Kane Press)
To earn his Solo Explorer badge, Spork the alien lands on Earth to study the customs of Mrs. Buckle's second grade class.
ISBN: 9781575658193 / MORE DETAILS
BRONZE: Hedgehog Holiday
By Karen J. Roberts; illustrated by Jeanne du Plessis (The Little Blue Dog)
Hunter and Holly Hedgehog take a holiday from their dreary life in London to visit a quaint seaside town. But what they learn about themselves changes everything. This charming and inspirational story brings one of the biggest lessons of life you won't want to miss! Engaging characters and creative illustrations invite you into a delightful world you will wish you could be a part of. Award-winning author Karen J. Roberts partners for the fourth time with talented illustrator Jeanne du Plessis to create an unforgettable tale to read again and again.
ISBN: 9781523903597 / MORE DETAILS
---
11. Pre-Teen Fiction – General
GOLD: The Sugar Mountain Snow Ball
By Elizabeth Atkinson (Islandport Press)
A relevant story in today's world―exploring cross-cultural sensitivities and diversity within a classic New England microcosm―The Sugar Mountain Snow Ball questions the role of destiny and the ability we all have to achieve that which seems impossible.
ISBN: 9781939017710 / MORE DETAILS
SILVER: Sir Kaye the Boy Knight: Legend of the Forest Beast
By Don M. Winn (Progressive Rising Phoenix Press)
The beloved tutor Alchir has vanished! And a dangerous criminal with a grudge against Alchir has just escaped from prison. Kaye is determined to find the tutor and earn a fine reputation as a knight. The search leads Kaye, Reggie, and Beau to a sinister manor house at the edge of a dark forest where nearby villagers live in terror of a deadly monster. As they investigate the mystery of the forest beast, they uncover a terrible plot that could destroy Knox. When there's no one to turn to for help, can they save the kingdom-and their lives-by themselves?
ISBN: 9781944277321 / MORE DETAILS
BRONZE: Shaky Man
By Mark S. Parker (Brown Books Kids)
Stay away from Shaky Man. Every kid in the small town of Tonkaway, Texas, knows that. He eats little kids, murdered his wife, and mistreats his dogs, to boot. That's what they say, anyway. Top doesn't entirely know what to think about the rumors. He's too busy settling into his new home, playing baseball, and making friends-like Mickey, a black boy who soon becomes his best friend of all. Everything changes when a shocking murder turns the town, along with Top and Mickey's lives, upside down. Neighbors show their true colors. Shaky Man's secrets are revealed. Through it all, Top learns again and again just how confusing and unfair the world can be. A tale of childhood set in the 1960s, Shaky Man timelessly reaffirms the basic goodness of humanity and the importance of friendship and compassion in the face of prejudice.
ISBN: 9781612548623 / MORE DETAILS
---
12. Pre-Teen Fiction – Fantasy
GOLD: Poppy Mayberry, The Monday
By Jennie K. Brown (Tantrum Books)
What if your teacher could read your mind just because she was born on a Thursday? Or the kid next to you in class could turn back the clock just because he was a 'Wednesday''? In the quirky town of Nova, all of this is normal, but one thing is not---Poppy Mayberry. As an almost-eleven-year-old Monday, she should be able to pass notes in class or brush her dog, Pickle, without lifting a finger. But her Monday telekinesis still has some kinks, and that plate of spaghetti she's passing may just end up on someone's head. And if that's not hard enough, practically perfect Ellie Preston is out to get her, and Principal Wible wants to send her to remedial summer school to work on her powers! It's enough to make a girl want to disappear...if only she were a Friday.
ISBN: 9781944816704 / MORE DETAILS
SILVER: Chantarelle: The Five Stones Trilogy Book 2
By G.A. Morgan (Islandport Press)
In Book Two of The Five Stones Trilogy, Chase, determined to fulfill his promise to find the unifying Fifth Stone, finds the elusive Captain Nate and brings him back to the island of Ayda, where one realm is burning and two others are under siege from Dankar's dark forces of Exor. Meanwhile, Knox and Evelyn must trust a mysterious guide to help them find a way back, though each has their own personal struggle to overcome. All three children must decide if they can put their own needs—and fears—aside to save their friends and family.
ISBN: 9781939017635 / MORE DETAILS
BRONZE (tie): The Griffin of Darkwood
By Becky Citra (Coteau Books)
Will Poppy has always been fascinated with writing - he thinks there's something almost... magical about it. But when his mother dies, Will finds himself stuck living with his awful aunt, unable to write a single word (despite the fact that two Muses will not leave him alone) and handed a mysterious package which includes an old picture of his grandparents and a piece of cloth with the words "The Griffin of Darkwood" on it. When his aunt decides to move both of them to a small village, Will is excited for a new adventure - in a castle no less! But after a rude welcome to the town that includes stories about a curse, and an introduction to the servants of the castle who evidently mean to cause him harm, Will's sense of dread about the whole village rises.
ISBN: 9781550506914 / MORE DETAILS
Tales for Your Monkey's Mind
By Steve Michael Reedy (Monkey Mind Tales)
Tales For Your Monkey's Mind is a collection of six illustrated short stories written in the vein of Shel Silverstein, Roald Dahl, and Dr. Seuss. Each story looks at the side effects of our social structure and how it affects children and adults... The themes in Tales For Your Monkey's Mind are multilayered,universal, and reflect the timeless issues that are always with us no matter what generation we may find ourselves in. Reedy wrote it as a means to create open conversations between adults and children.
ISBN: 0997792000 / MORE DETAILS
---
13. Pre-Teen Fiction – Mystery
GOLD: The Maypop Kidnapping
By C.M. Surrisi (Carolrhoda Books)
In the coastal village of Maiden Rock, Maine, Quinnie Boyd's teacher has disappeared. Quinnie thinks it's a kidnapping case, but her mom, the town sheriff, just thinks the teacher has left town. Still, Quinnie's going to follow her instincts that something's wrong. Her investigation takes her through a damp and smelly marsh, a lobster pound, and more of Maine's messiest places. She even gets help from her glamorous new neighbor, Mariella. As the girls hunt for clues around Maiden Rock, they encounter a cast of unlikely characters. And if Quinnie's hunch is right, the search may lead them right into danger . . .
ISBN: 9781467757898 / MORE DETAILS
SILVER: Martin McMillan and the Sacred Stones
By Elaine Russell (Self-Published)
A vacation to Scotland finds thirteen-year-old skateboarders Martin McMillan and his friend Isabel drawn into another exciting mystery. Gaelic verses, recently found in the lining of an old trunk, hold the key to Druid secrets on the windswept Isle of Lewis. Clues lead to the ancient Calanais Standing Stones, which rival the wonder of Stonehenge. Martin and Isabel are determined to uncover the truth before other, less scrupulous parties can beat them to it. But dark forces go to great lengths to keep the island's secrets from the outside world.
ISBN: 9781519441201 / MORE DETAILS
BRONZE: Intrigue in Istanbul: An Agnes Kelly Mystery Adventure
By Christine Keleny (CKBooks Publishing)
Book One of the Agnes Kelly Mystery Adventure Series will make you laugh, set you on the edge of your seat and leave you wanting more - both the older and younger reader alike. Agnes Kelly, a girl growing up in the 1960's, is not unlike twelve year old girls of the 21st century. She is inquisitive, observant and thoughtful. Middle school readers will relish Intrigue in Istanbul-An Agnes Kelly Mystery Adventure by Christine Keleny from start to finish.
ISBN: 9780980052954 / MORE DETAILS
---
14. Pre-Teen Fiction – Historical / Cultural
GOLD: The Midnight War of Mateo Martinez
By Robin Yardi (Carolrhoda Books)
Life is confusing for Mateo Martinez. He and Johnny Ramirez don't hang out anymore, even though they used to be best friends. He and his new friend Ashwin try to act like brave, old-time knights, but it only gets them in trouble. His parents keep telling him to hold his sister's hand when crossing busy streets, even though she's the one who always runs ahead. And last night, two skunks stole Mateo's old trike.
ISBN: 9781467783064 / MORE DETAILS
SILVER: Between the Lines
By Claudia Whitsitt (Twisted Vines Press)
Between the Lines tells the story of three girls who become friends during the racially-charged aftermath of the 1967 Detroit Riots. Hattie Percha is crushed when the riots start on her tenth birthday, and when she must move away from her treasured childhood home and friends, attending public school for the first time, she's afraid her life is over. Then, she meets Beverly Jo Nichols, her first black friend, and Crackers, a fearless tomboy. Despite opposition from Hattie's mother and a racist teacher, the unlikely friends join forces. As the self-proclaimed Dream Girls, they challenge bigotry and intolerance, willing to do whatever it takes to hold onto what's most precious to them all, their friendship.
ISBN: 0991643028 / MORE DETAILS
BRONZE: Flower Swallow
By Alana Terry (Potter Works Publishing)
When Woong's hunger drives him to steal the fancy meal set out by his superstitious mother, he invokes a shaman's wrath. Soon afterwards, a flood ravages his home, ripping him from his parents and hurtling him into street life during the catastrophic North Korean famine of the 1990s. Traveling from place to place in order to survive, Woong meets a grandmother whose faith in the Dear Leader enables her to wait patiently for the arrival of food aid, an uncle whose plot to take over a grain silo could land the whole family in prison camp, and a mysterious character who may or may not have an angelic blessing.
ISBN: 9781941735114 / MORE DETAILS
---
15. Pre-Teen Fiction – Mature Issues
GOLD: Edge the Bare Garden
By Roseanne Cheng (Wise Ink Creative Publishing)
Agnes's young life has been full of daily taunts and rejections, so when the opportunity arises for her to get a little payback from the people who've hurt her, she takes it. But serious questions arise when her online revenge spirals quickly and irreversibly out of control. At what point does retribution go too far? Who is responsible in an online world where no one is willing to take the blame?
ISBN: 9781634890137 / MORE DETAILS
SILVER: Time Underground
By Todd McClimans (Overdue Books)
Trek along the Underground Railroad with time-traveling Kristi and Ty in Time Underground. When Kristi Connors and Ty Jordan stole a time machine from their time-meddling sixth grade teacher, they discovered they can alter history. Maybe . . . for the better? Ty's always struggled to understand life in the late eighteenth century. The new United States, fresh off its victory over England in the Revolution, celebrated its freedom with balls, fairs, and crisp, new flags flying from every flagpole. But when slavers fly the same flag, he wondered why that same freedom wasn't offered to African-American men and women. Two hundred thirty years later, Kristi discovers an old family tree, tracing back to 1854. Her ancestors were slaves! Her great-great-grandfather actually escaped on the Underground Railroad, but lost his younger brother to slave catchers along the way. Can she go back and save him? And how will that change the present, if she does?
ISBN: 1937997626 / MORE DETAILS
BRONZE: Beneath the Paint
By Nancy Cadle Craddock (Self-Published)
November 22, 1963 Dallas, Texas. In the midst of his own legal woes, young and poor Harley Hamilton has stumbled upon a secret of national importance. Will he tell it? If he does, will anyone believe him?
ISBN: 9781530396368 / MORE DETAILS
---
16. Young Adult Fiction – General
GOLD: Dig Too Deep
By Amy Allgeyer (Albert Whitman & Company)
With her mother facing prison time for a violent political protest, seventeen-year-old Liberty Briscoe has no choice but to leave her Washington, DC, apartment and take a bus to Ebbottsville, Kentucky, to live with her granny. There she can finish high school and put some distance between herself and her mother-- her 'former' mother, as she calls her. But Ebbottsville isn't the same as Liberty remembers, and it's not just because the top of Tanner's Peak has been blown away to mine for coal. Half the county is out of work, an awful lot of people in town seem to be sick, and the tap water is bright orange--the same water that officials claim is safe to drink...
ISBN: 9780807515808 / MORE DETAILS
SILVER: Strays
By Jennifer Caloyeras (Ashland Creek Press)
Sixteen-year-old Iris Moody has a problem controlling her temper--but then, she has a lot to be angry about. Dead mother. Workaholic father. Dumped by her boyfriend. Failing English. When a note in Iris's journal is mistaken as a threat against her English teacher, she finds herself in trouble not only with school authorities but with the law. In addition to summer school, dog-phobic Iris is sentenced to an entire summer of community service, rehabilitating troubled dogs. Iris believes she is nothing like Roman, the three-legged pit bull who is struggling to overcome his own dark past, not to mention the other humans in the program. But when Roman's life is on the line, Iris learns that counting on the help of others may be the only way to save him.
ISBN: 9781618220370 / MORE DETAILS
BRONZE: Talent
By B. Lynn Goodwin (Eternal Press)
Fifteen-and-half-year-old Sandee Mason wants to find her talent, get her driver's license, and stop living in the shadow of her big brother, Bri, who disappeared while serving in Afghanistan. Follow her journey as she experiences drama onstage and off.
ISBN: 9781629293356 / MORE DETAILS
---