2015 Moonbeam Medalists
Jenkins Group is proud to announce the winners of the 2015 Moonbeam Children's Book Awards. Congratulations to all the winners!
---
Moonbeam Spirit Awards
For dedication to children's books and literacy and for inspired writing, illustrating and publishing. This year we chose books in five different areas. All recipients will receive gold medals.
Creativity
Georgie and the Ants in the Pants, by Jolie Della Valle; illustrated by Leigh Ann Mooney (Ants in the Pants)
"'Now that we're all together, just follow what I do. Jump up and down. Reach high to the sky! I'm laughing! Are you laughing too?
You've got this down. Now spin around! There are no rules to this dance. Just have lots of fun, and be who you are. You have ants in your pants!'"
---
Compassion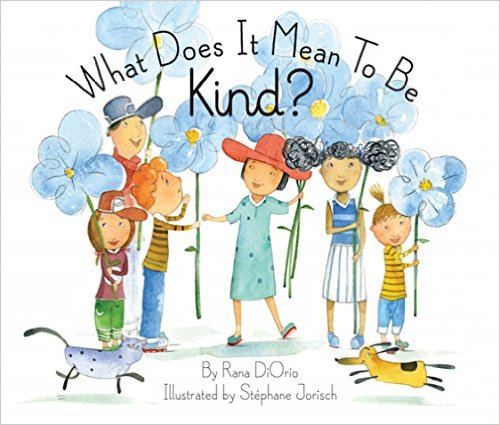 What Does It Mean to be Kind?, by Rana DiOrio; illustrated by Stéphane Jorisch (Little Pickle Press)
"Being kind means having the courage to treat others the way you like to be treated. So show your friends what it means to be kind. And spread the word--if we can all be kind to each other and to ourselves, our world will be more loving, caring and harmonious."
---
Imagination
BirdCatDog, by Lee Nordling & Meritxell Bosch (Lerner Publishing Group)
This is a "wordless" storybook, with "three heroes, three stories, zero words."

"How can they all be heroes?"
"We are all heroes of our own stories."
---
Exploration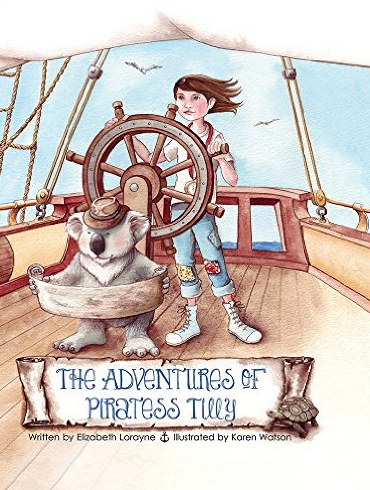 The Adventures of Piratess Tilly, by Elizabeth Lorayne; illustrated by Karen Watson (White Wave Press)
This story is written in haiku:
"Hoisting the mainsail/The Galapagos Islands!/
Tilly at the helm
Wind in Tilly's hair/Nowhere bettter to study/Nature as teacher"
---
Preservation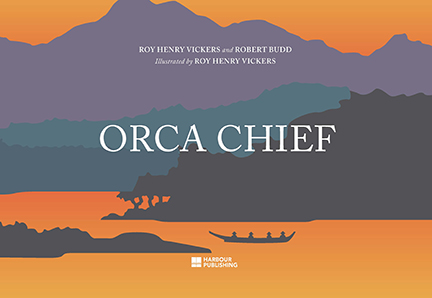 Orca Chief, by Roy Henry Vickers and Robert Budd; illustrated by Roy Henry Vickers (Harbour Publishing)
"Most importantly, he (the Orca Chief) instructed the men, 'Always give thanks to those things that are going to become your food.'"
---
2015 Moonbeam Results
1. Board Book / Cloth Book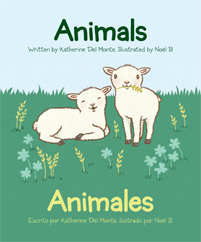 GOLD: Baby Talk: Baby Talk Bilingual Board Books, by Katherine Del Monte; illustrated by Noël Ill (Lectura Books)
SILVER: Where's My Hug? by Sally Clark; illustrated by Estelle Corke (CandyCane Press)
BRONZE: Sleepy Bee, by John Hutton; illustrated by Sandra Gross (Blue Manatee Press)
---
2. Alphabet / Counting Book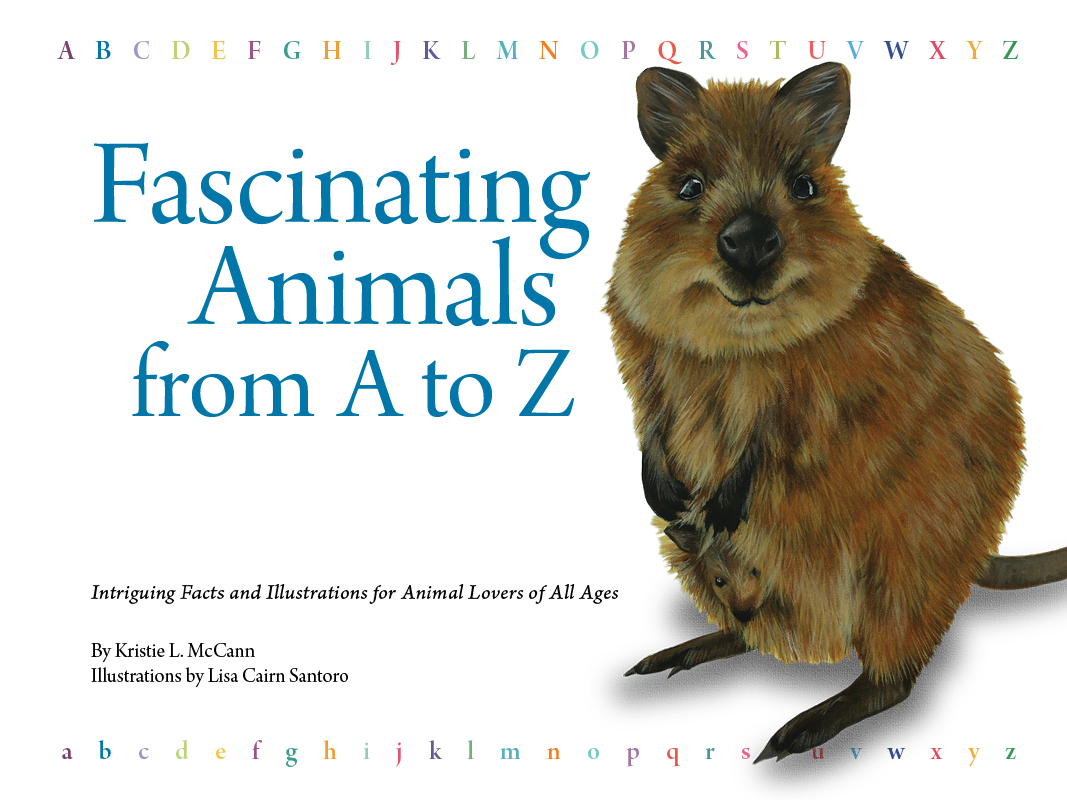 GOLD: Fascinating Animals from A to Z, by Kristie L. McCann (Doodle Books Publishing)
SILVER: Papa, Why Does the Sun Shine? by Jeanne Styczinski (JeanneKay Publishing)
BRONZE: Numbers! by Lynne Dempsey; illustrated by Mandy Newham-Cobb (Self Published)
---
3. Books Arts / Pop-Up / Cut-Out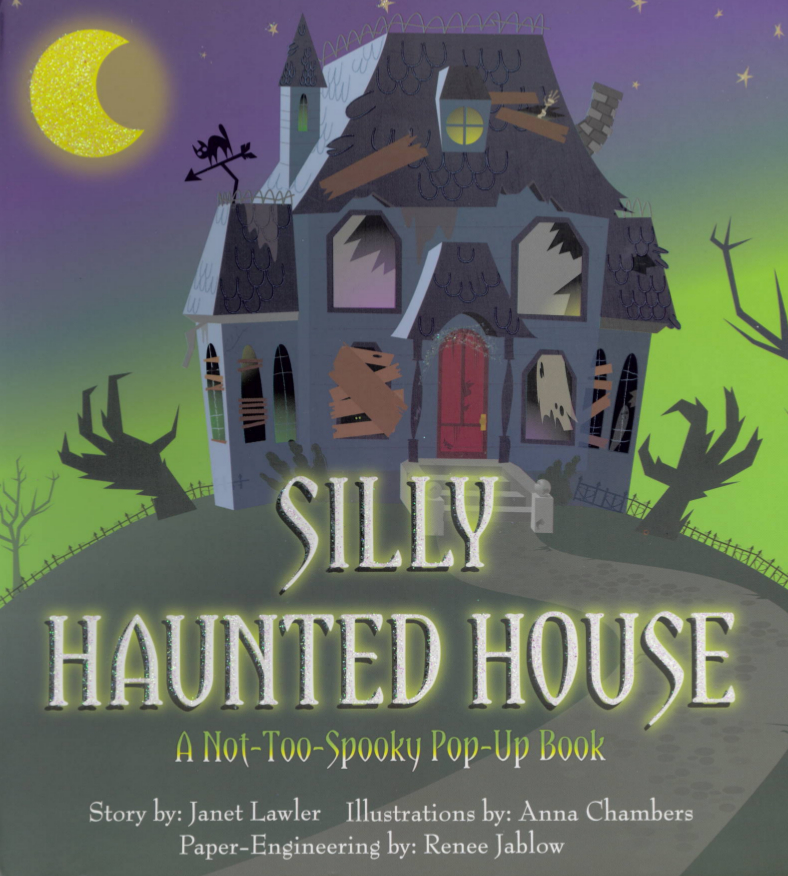 GOLD: Silly Haunted House, by Janet Lawler; illustrated by Anna Chambers; paper engineering by Renee Jablow (Jumping Jack Press)
SILVER: Freedom Trail Pop Up Book of Boston, by Denise D. Price (White Dharma, LTD)
BRONZE: Easter Numbers: An Interactive Counting Book, by Jennifer Chushcoff; paper engineering by Yevgeniya Yeretskaya (Jumping Jack Press)
---
4. Activity Book 1 - Games, Arts & Crafts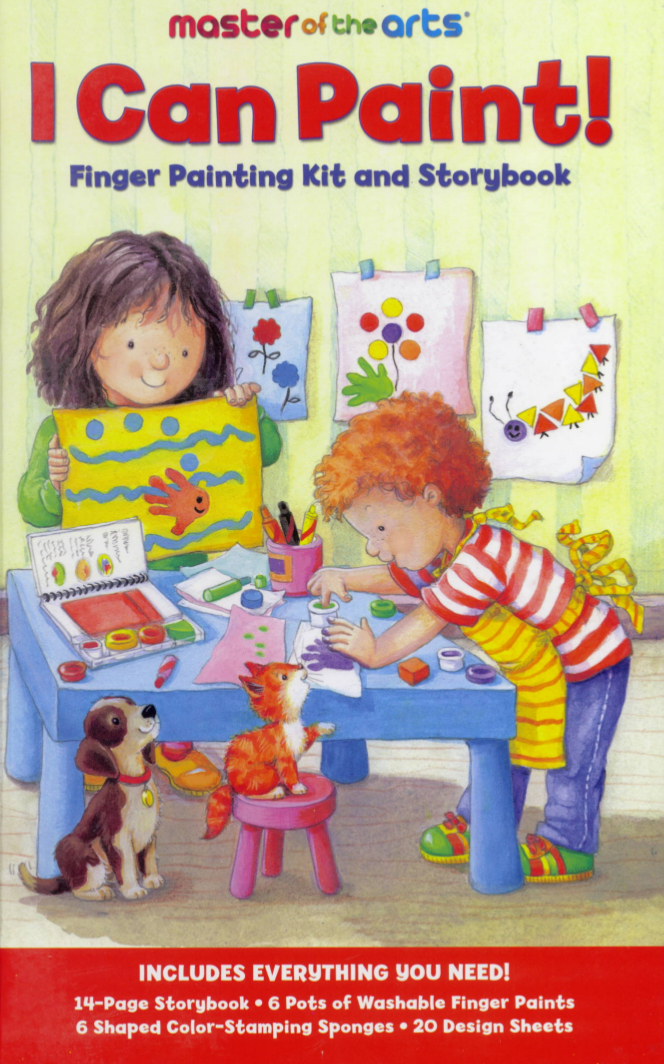 GOLD: Master of the Arts: I Can Paint, by Sharon Streger (Devrian Innovations)
SILVER (tie): The Super Deluxe Epic Journal of Awesomeness, graphic design by Saul Sauza (Dover Publications)
The Super Cool, Ultra Fun Kids Activity Book: A Creative Book for Creative Brains, by Paula V. Kehoe (Empowering Arts)
BRONZE: Express Yourself! An Activity Book for Kids by Romance Was Born, by Kate Ryan with Anna Plunkett and Luke Sales (National Gallery of Victoria)
---
5. Activity Book 2 - Educational, Science, History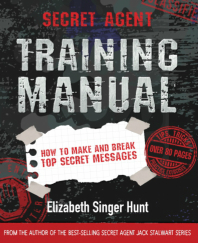 GOLD: Secret Agent Training Manual: How to Make and Break Top Secret Messages, by Elizabeth Singer Hunt (Self-Published)
SILVER: My First Book About Outer Space, by Donald M. Silver and Patricia J. Wynne (Dover Publications)
BRONZE: Catherine the Great: An Art Book for Kids, by Kate Ryan; illustrated by Kat Chadwick (National Gallery of Victoria)
---
6. Book With Music / Theatrical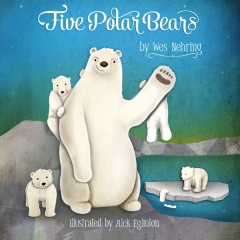 GOLD: Five Polar Bears, by Wes Nehring; illustrated by Alek Eglinton (CreateSpace)
SILVER: Dino-Buddies: Who Stole Second Base? by Aunt Eeebs…and Sprout (Rivercrest Publishing)
BRONZE: Star's Journey, by Lisa Batch (Halo Publishing International)
---
7. Picture Book - Preschool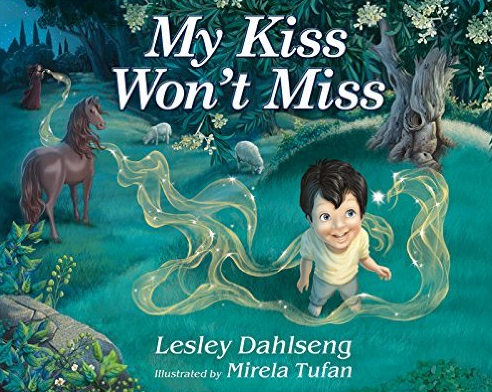 GOLD: My Kiss Won't Miss, by Lesley Dahlseng; illustrated by Mirela Tufan (WhetWord Press)
SILVER (tie): What Are You Scared of, Little Mouse? by Susanna Isern; illustrated by Nora Hilb (Cuento de Luz)
Ice in the Jungle, written and illustrated by Ariane Hofmann-Maniyar (Child's Play)
BRONZE: Seasons of Love, by Janet Parsons; illustrated by Claire Richards (Potoroo Publishing)
---
8. Picture Book - 4-8 Year Old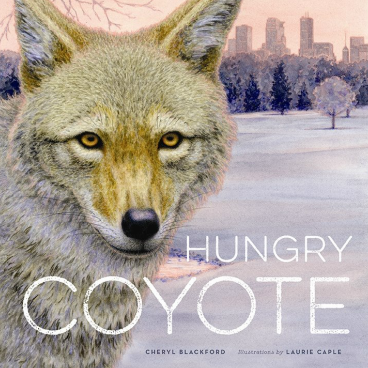 GOLD: Hungry Coyote, by Cheryl Blackford; illustrated by Laurie Caple (Minnesota Historical Society Press)
SILVER (tie): Music is for Everyone, by Jill Barber; illustrated by Sydney Smith (Nimbus Publishing)
Noah Chases the Wind, by Michelle Worthington; illustrated by Joseph Cowman (Red Leaf Press)
BRONZE: The Little Mouse Santi, by David Eugene Ray; illustrated by Santiago Germano (Confetti Park)
---
9. Picture Book - All Ages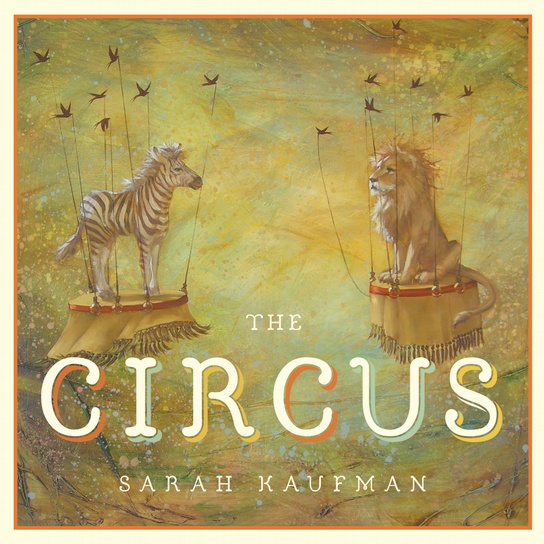 GOLD: The Circus, by Sarah Kaufman (The Greenleaf Book Group)
SILVER (tie): The Muuha of Bang Buua: Maurice's Valises - Moral Tales in an Immoral World, by J.S. Friedman; illustrated by Chris Beatrice (Mouse Prints Press)
The Coal Thief, by Alane Adams; illustrated by Lauren Gallegos (Rodina Press)
BRONZE: Wait For Me, by Suzanne Joy Faber; illustrated by Livi Gosling (Ampersand, Inc)
---
10. Juvenile Fiction - Early Reader / 1st Chapter Books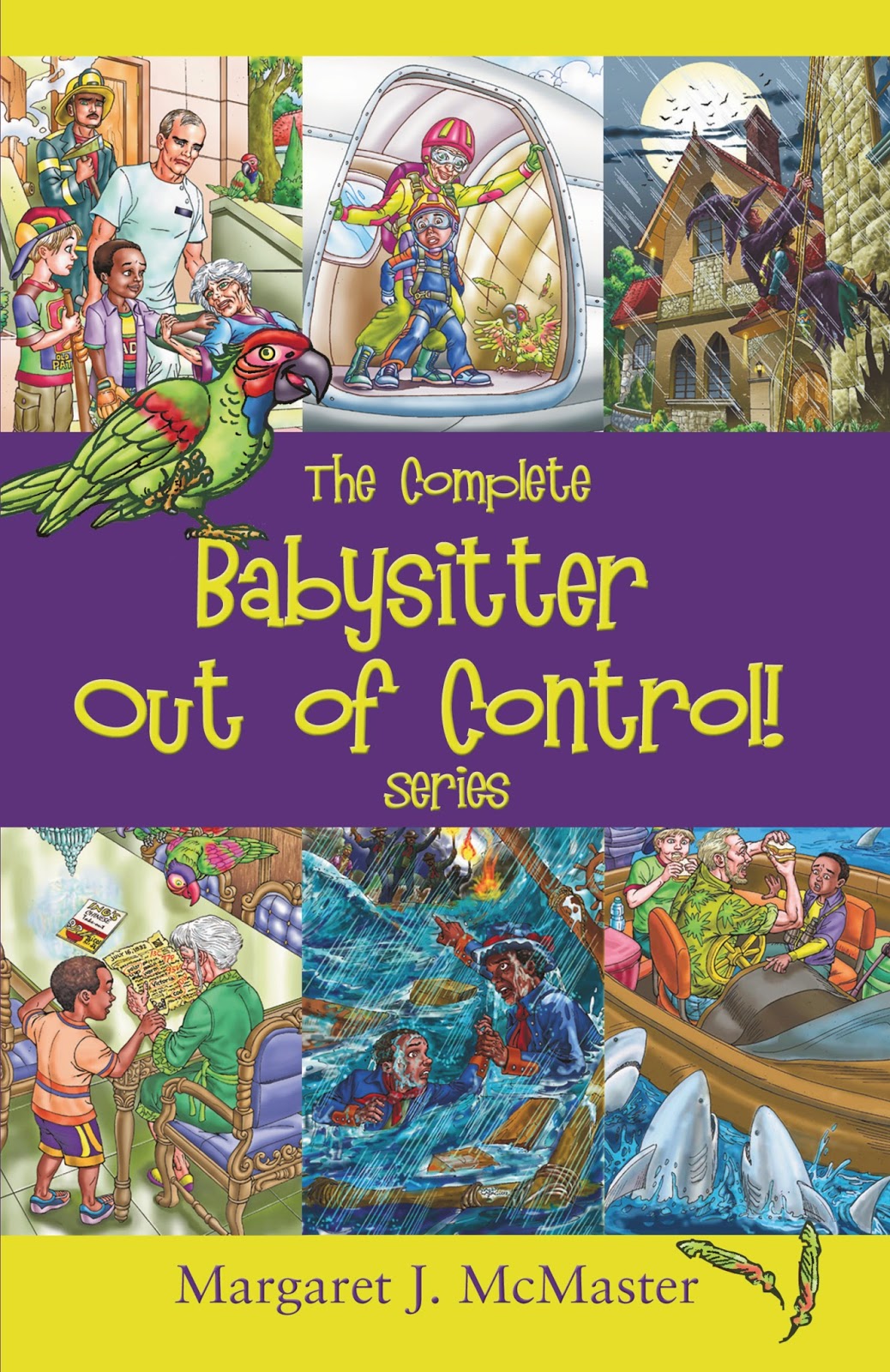 GOLD: Babysitter Out of Control! The Complete Series, by Margaret J. McMaster (Mansbridge Dunn Publishers)
SILVER (tie): Broccoli Chronicles: Little Kids, Big Voices, Book 1, by Taneeka Bourgeois-DaSilva (Building Voices)
Savanna's Treasure, by C. Behrens; illustrated by Kim Johnson (Self Published)
BRONZE: The On-Again, Off-Again Friend, by Wiley Blevins; illustrated by R.W. Alley (Red Chair Press)
---
11. Pre-Teen Fiction - General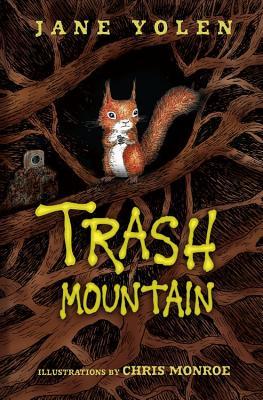 GOLD: Trash Mountain, by Jane Yolen; illustrated by Chris Monroe (Carolrhoda Books)
SILVER: Secrets: Diary of a Gutsy Teen, by Dr. Barbara Becker Holstein (Sky Pony Press)
BRONZE: Monet's Fun Camp, by Debra Tracy (Picky Kids Press)
---
12. Pre-Teen Fiction - Fantasy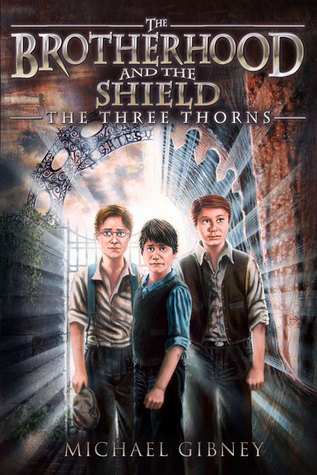 GOLD: The Brotherhood and the Shield: The Three Thorns, by Michael Gibney (Month9Books LLC / Tantrum Books)
SILVER (tie): Archie Wilson & the Nuckeleavee, by Mark A. Cooper (CreateSpace)
The Fog of Forgetting: Five Stones Trilogy, Book 1, by G.A. Morgan (Islandport Press)
BRONZE: The Monster Realm, by Nara Duffie (Roam & Ramble Press)
---
13. Pre-Teen Fiction - Mystery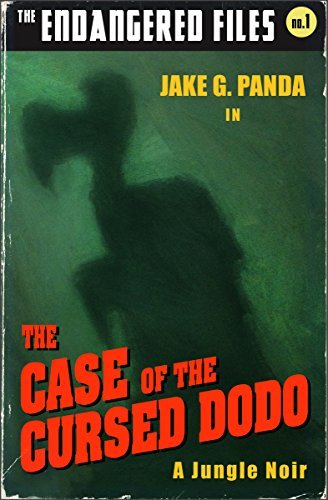 GOLD: The Case of the Cursed Dodo: A Jungle Noir, by Jake G. Panda (Woolly Family Studio)
SILVER: The Mystery at Grizzly Graveyard, by Carole Marsh (Gallopade)
BRONZE: Frankie Dupont And The Mystery Of Enderby Manor, by Julie Anne Grasso (Julie Anne Grasso Books)
---
14. Pre-Teen Fiction - Historical / Cultural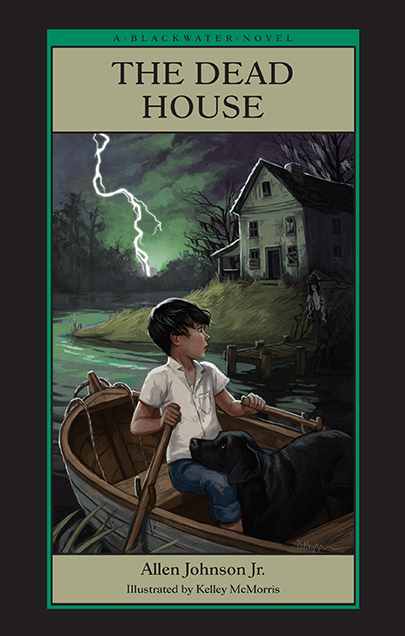 GOLD: The Dead House, by Allen Johnson Jr. (Premium Press America)
SILVER: Through Flood and Fire: Another Barr Colony Adventure, by Anne Patton (Coteau Books)
BRONZE: The One and Only: A Maryellen Classic Volume 1, by Valerie Tripp (American Girl)
---
15. Pre-Teen Fiction - Mature Issues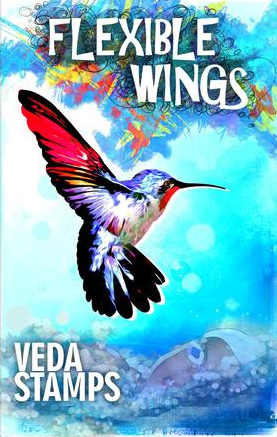 GOLD: Flexible Wings, by Veda Stamps (IMO Books)
SILVER: Echo and the Magical Whispers, by Paul Haston (CreateSpace)
BRONZE: Bullies, Coasters, Hermits, and Heroes, by Suse Wilcox (CreateSpace)
---
16. Young Adult Fiction - General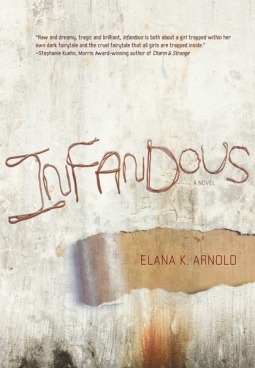 GOLD: Infandous, by Elana K. Arnold (Lerner Publishing Group)
SILVER: Eco Warrior, by Philip Roy (Ronsdale Press)
BRONZE: Simon, by Michael Mullin (Gemiknight Press)
---
17. Young Adult Fiction - Fantasy / Sci-Fi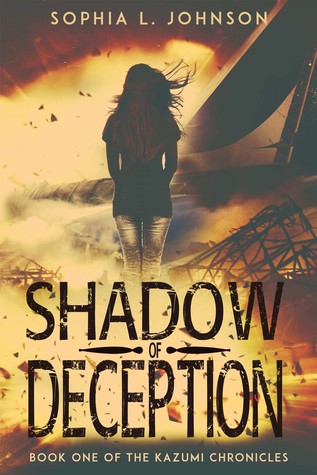 GOLD: Shadow of Deception: Book One of the Kazumi Chronicles, by Sophia L. Johnson (Outskirts Press)
SILVER: When We Were Human, by Kate L. Mary (Self-Published)
BRONZE (tie): A Time to Die, by Nadine Brandes (Enclave Publishing)
Guardian, by Natasha Deen (Great Plains Fiction)
---
18. Young Adult Fiction – Horror / Mystery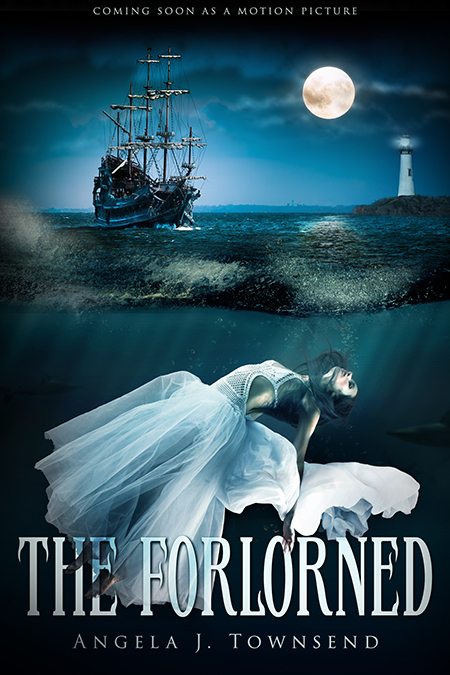 GOLD: The Forlorned, by Angela J. Townsend (Crimson Tree Publishing)
SILVER: Tortured Souls: The Orion Circle Book 1, by Kimber Leigh Wheaton (CreateSpace)
BRONZE: Pieces of Revenge: Titanium Series Book 1, by Valia Lind (CreateSpace)
---
19. Young Adult Fiction – Historical / Cultural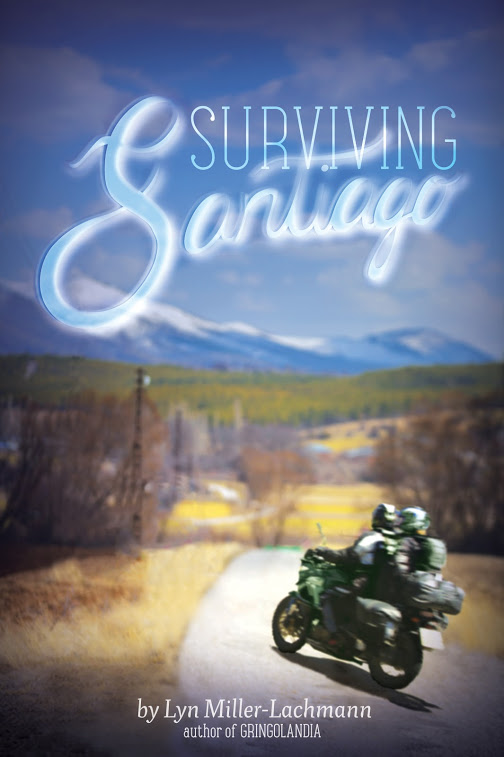 GOLD: Surviving Santiago, by Lyn Miller Lachmann (Running Press)
SILVER: Halley, by Faye Gibbons (New South Books)
BRONZE: The Freelancer, by Brenda Hasse (Brenda Hasse Books)
---
20. Young Adult Fiction – Religion / Spirituality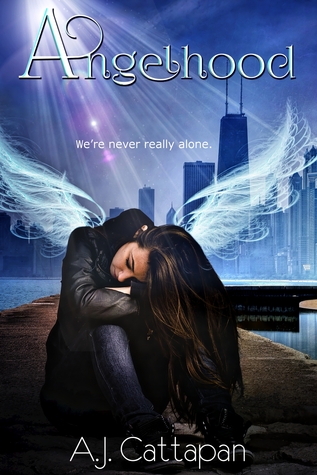 GOLD: Angelhood, by A.J. Cattapan (Vinspire Publishing)
SILVER: Just Myrto, by Laurie Gray (Luminis Books)
BRONZE: The Misfortune Manifestation and Revelation of Onesiphorus Wood, by C.E. Danielson (Double Son Publishing)
---
21. Young Adult Fiction - Mature Issues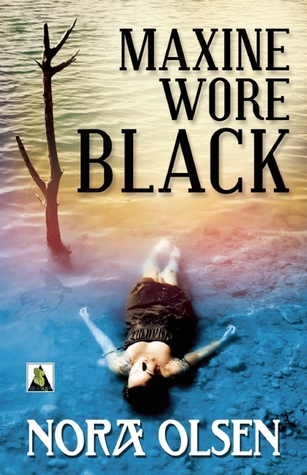 GOLD: Maxine Wore Black, by Nora Olsen (Bold Strokes Books)
SILVER: '89 Walls, by Katie Pierson (Wise Ink)
BRONZE: Forever Julia, by Jodi Carmichael (Great Plains Teen Fiction)
---
22. Children's Poetry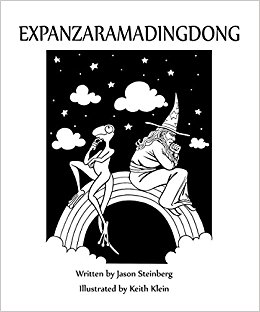 GOLD: Expanzaramadingdong, by Jason Steinberg; illustrated by Keith Klein (Dream With Me Press)
SILVER: Dear Wandering Wildebeest: And Other Poems from the Water Hole, by Irene Latham (Lerner Publishing Group)
BRONZE: The Lollipop Garden, by Karen J. Roberts (CreateSpace)
---
23. Non-Fiction - Picture Book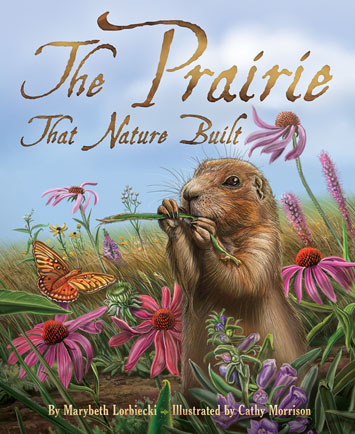 GOLD: The Prairie that Nature Built, by Marybeth Lorbiecki; illustrated by Cathy Morrison (Dawn Publications)
SILVER: The Secret Bay, by Kimberly Ridley; illustrated by Rebekah Raye (Tilbury House Publishers)
BRONZE: An Ambush of Tigers: A Wild Gathering of Collective Nouns, by Betsy R. Rosenthal; illustrated by Jago (Millbrook Press)
---
24. Non-Fiction- Chapter Book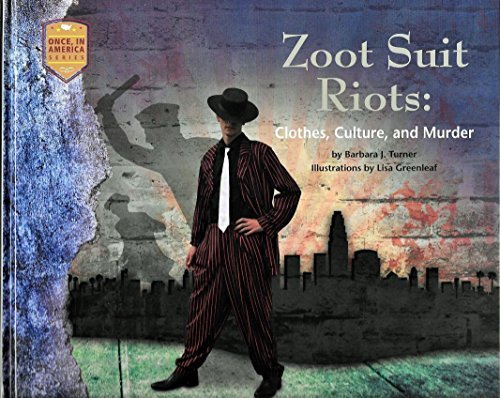 GOLD: Zoot Suit Riots: Clothes, Culture, and Murder, by Barbara J. Turner; illustrated by Lisa Greenleaf (Apprentice Shop Books)
SILVER: School Made Easier: A Kid's Guide to Study Strategies and Anxiety-Busting Tools, by Wendy L. Moss, PhD and Robin A. DeLuca-Acconi, LCSW (Magination Press)
BRONZE: The Hidden Package, by Claire Baum (The Azrieli Foundation)
---
25. Animals/Pets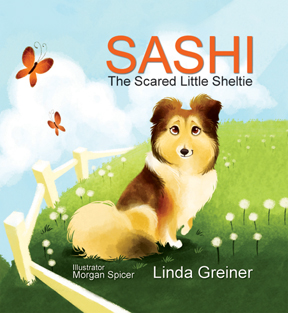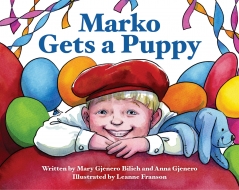 GOLD (tie): Sashi, the Scared Little Sheltie, by Linda Greiner (Brown Books Publishing Group)
Marko Gets a Puppy, by Anna Gjenero and Mary Gjenero Bilich; illustrated by Leanne Franson (Ampersand, Inc.)
SILVER: Why is Everyone Coming to My House? by Ron St. Germain (Bearwave Publications)
BRONZE: Wildlife Rhymes & Reasons, by Anna H. Dabney (Penny Henny Publishing)
---
26. Multicultural – Non Fiction-Picture Book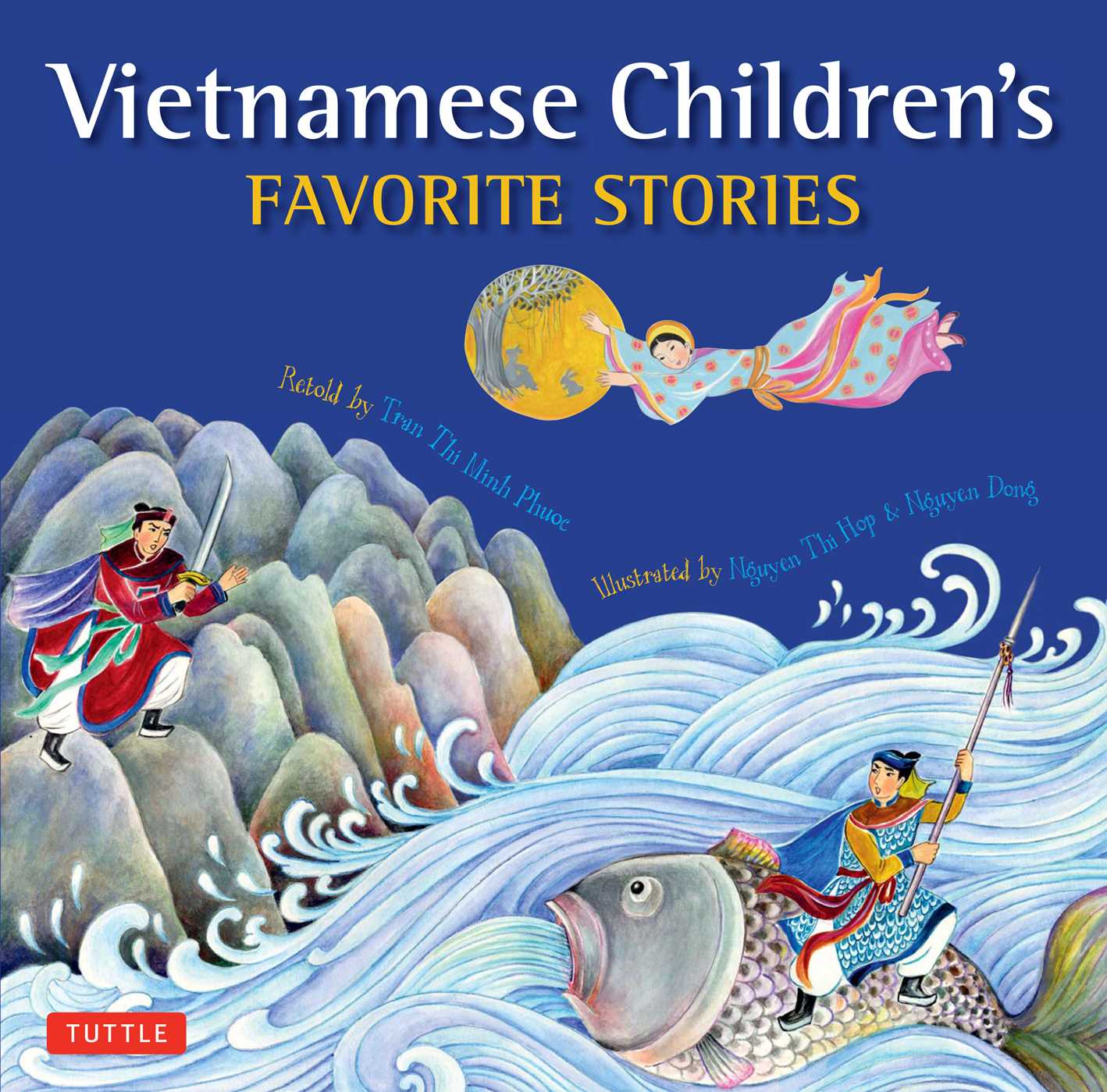 GOLD: Vietnamese Children's Favorite Stories, retold by Tran Thi Minh Phuoc; illustrated by Nguyen Thi Hop & Nguyen Dong (Tuttle Publishing)
SILVER: Ilyas & Duck and the Fantastic Festival of Eid-al-Fitr, by Omar S. Khawaja; illustrated by Leo Antolini (LBK Books)
BRONZE: C is for Chickasaw, by Wiley Barnes; illustrated by Aaron Long (White Dog Press)
---
27. Multicultural Non-Fiction – Chapter Book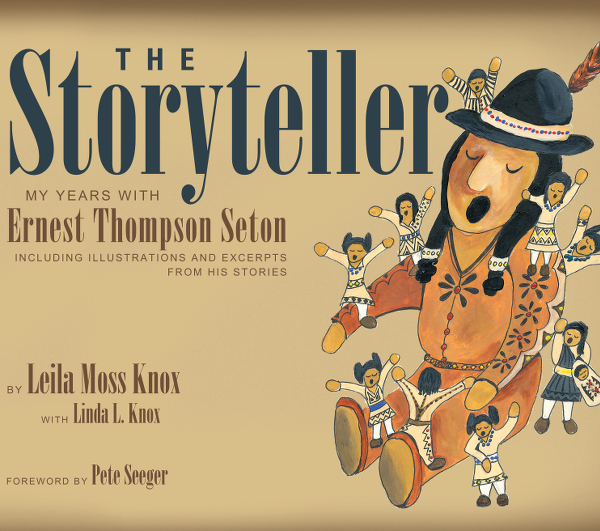 GOLD: The Storyteller, by Leila Moss Knox (Langdon Street Press)
SILVER: All About China, by Allison Branscombe (Tuttle Publishing)
BRONZE: Electa Quinney, Stockbridge Teacher, by Karyn Saemann (Wisconson Historical Society Press)
---
28. Religion /Spirituality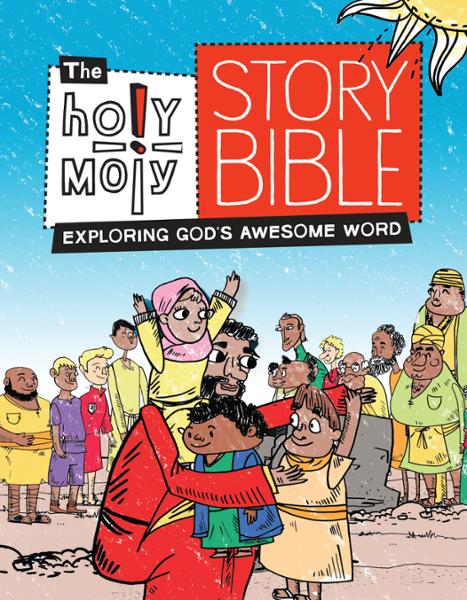 GOLD: The Holy Moly Story Bible, by Rebecca Glaser (Sparkhouse Family)
SILVER: Dear Young People: Inspiration from Pope Francis for Everyone, by Michael O'Neill McGrath (World Library Publications)
BRONZE (tie): Emily Lost Someone She Loved, by Kathleen Fucci (Kathleen Fucci Ministries)
Drop by Drop, by the United States Conference of Catholic Bishops; illustrated by Carrie Gowran (Loyola Press)
---
29. Holiday
GOLD: A Christmas in Yellowstone, by Kathryn Phyllarry; illustrated by Robert Rath (Homestead Publishing)
SILVER: The Bunny with the Basket & the Golden Egg, by Jennifer Diehl, Shauna Murray, & Lisa Rettino; illustrated by Brian Meulener (Just Three Chicks)
BRONZE: When Santa's Hat Fell from the Sky, by Liz Bryde; illustrated by Dara Oshin (Tien Wah Press)
---
30. Book With Merchandise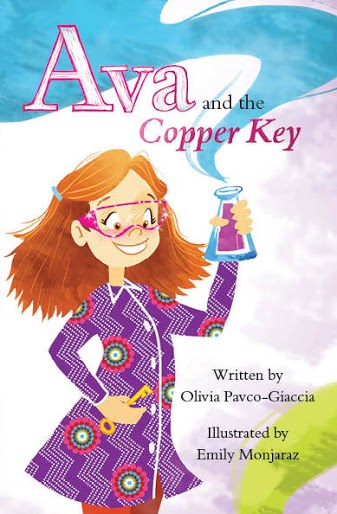 GOLD: Ava and the Copper Key (book, smock, goggles, case), by Olivia Pavco-Giaccia; illustrated by Emily Monjaraz (LabCandy)
SILVER: Elf Pets: A Reindeer Tradition (book & plush reindeer), by Chanda A. Bell (Creatively Classic Activities and Books)
BRONZE: Watch Me Grow: Memories and Milestones Keepsake (book, foot measure & tape measure), by Michael Ball Jr.; illustrated by Pamela Goodman (Footer Family Foot Measure)
---
31. Spanish Language - Picture Book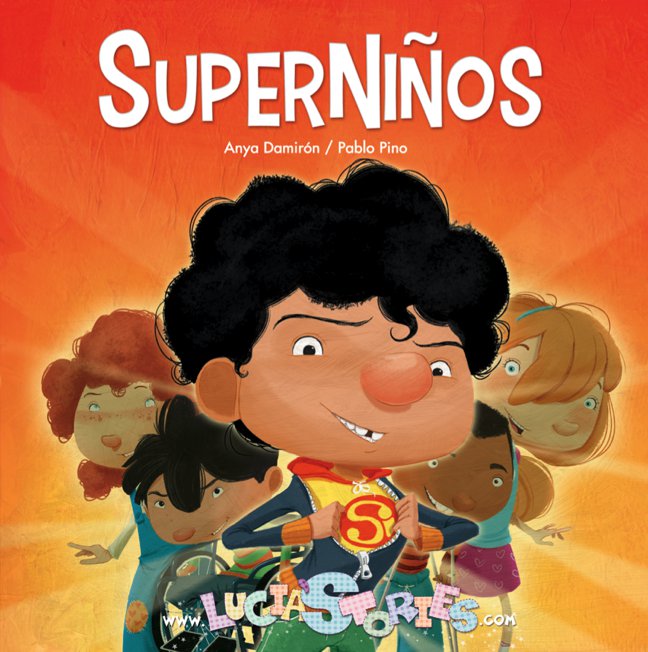 GOLD: Superniños, by Anya Damirón; illustrated by Pablo Pino (Lucia'Stories, Self-Published)
SILVER: La Gota de Agua, by Meli Guipont; illustrated by Maria Cerveira (Self-Published)
BRONZE (tie): El recital de danza / Dance Recital, by Jill Barletti; illustrated by Jelena Brezovec (Snowflake Stories)
Jake El Camión de Basura Feliz, by Yvonne and Scott Osborne; illustrated by Dion Weichers (Crystal Publishing)
---
32. Environmental Issues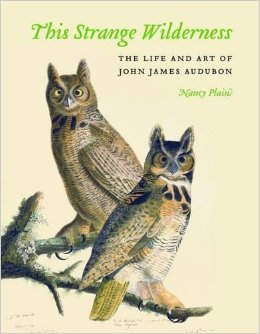 GOLD: This Strange Wilderness: The Life and Art of John James Audubon, by Nancy Plain (University of Nebraska Press / Bison Books)
SILVER: Honouring the Buffalo: A Plains Cree Legend, by Ray Lavallee and Judith Silverthorne; illustrated by Mike Keepness (Your Nickel's Worth Publishing)
BRONZE: Kirby's Journal: Backyard Butterfly Magic, by Charlotte Caldwell (University of South Carolina Press)
---
33. Health Issues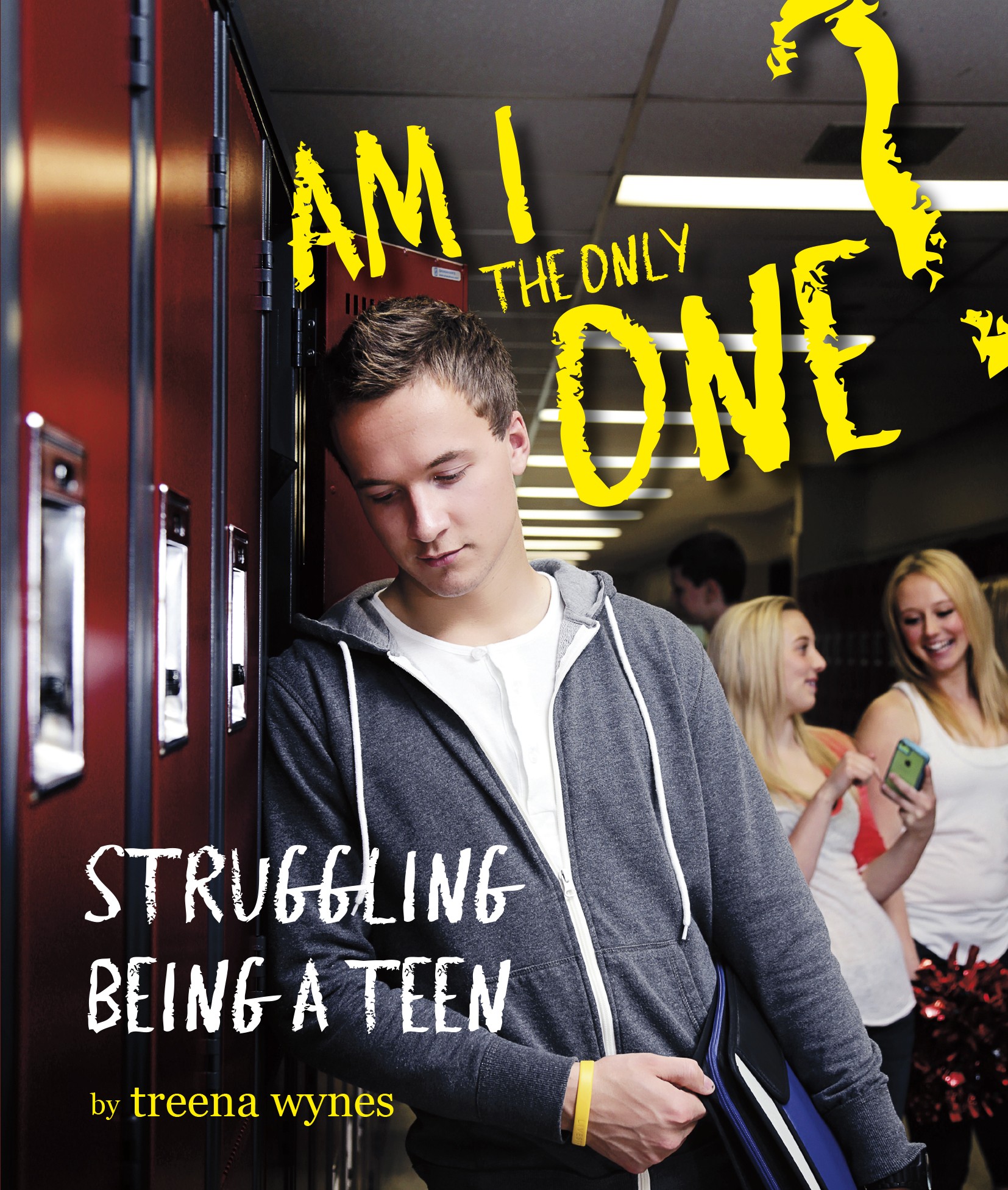 GOLD: Am I the Only One?: Struggling Being a Teen, by Treena Wynes (Your Nickel's Worth Publishing)
SILVER: The Survival Guide for Kids with Physical Disabilities and Challenges, by Wendy L. Moss, PhD and Susan A. Taddonio, DPT (Free Spirit Publishing)
BRONZE: Naiya in Nature: A Children's Guide to Yoga, by Shazia Latif (Prolance)
---
34. Mind-Body-Spirit / Self-Esteem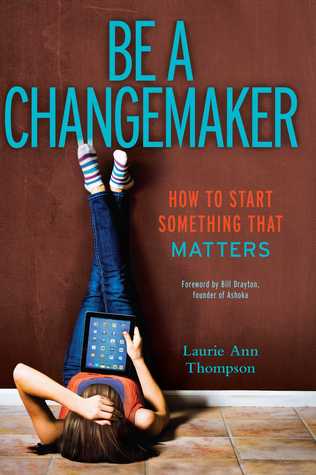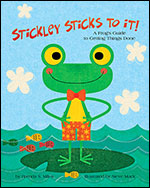 GOLD (tie): Be a Changemaker: How to Start Something that Matters, by Laurie Ann Thompson (Beyond Words)
Stickley Sticks To It! by Brenda S. Miles (Magination Press)
SILVER: Your Body is Awesome: Body Respect for Children, by Sigrun Danielsdottir (Jessica Kingsley Publishers)
BRONZE: Go Away Bad Mood, by Nayera Salam; illustrated by Elsa Estrada (Prolance)
---
35. Reading Skills / Literacy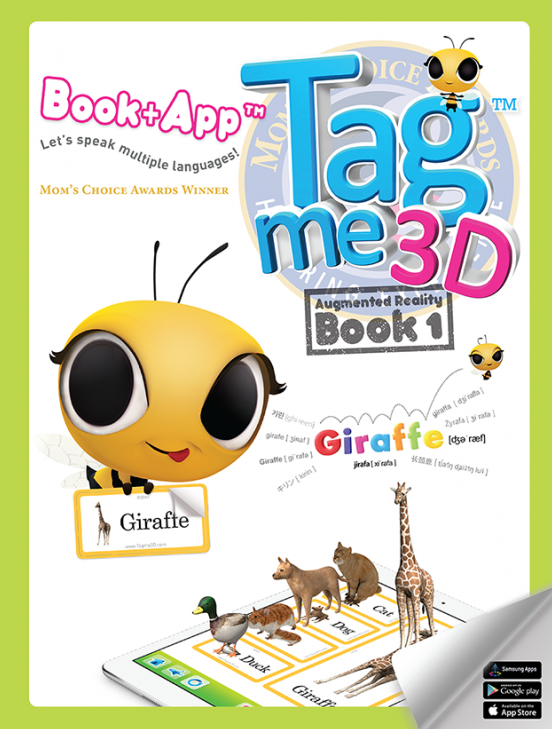 GOLD: Tagme3D™ Book + App, by Victoria Han Farago (Victoria Productions)
SILVER (tie): The Reading Promise, by Troy Kent; illustrated by Elisa Moriconi (Mascot Books)
Read to Me! by Chris Helene Bridge (Bright Sky Press)
BRONZE: The ABCs of the Sounds We Read: Going Beyond the Alphabet to Discover the Reading Code, by Judy O'Halloran and Marilee Senior (Wordy Worm® Reading)
---
36. Best First Book - Picture Book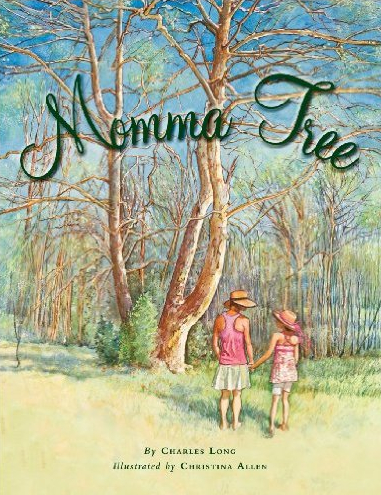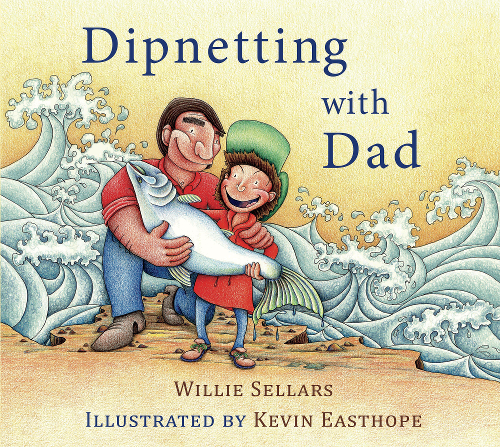 GOLD (tie): Momma Tree, by Charles Long; illustrated by Christina Allen (Dragon Tree Books)
Dipnetting with Dad, by Willie Sellars; illustrated by Kevin Easthope (Caitlin Press)
SILVER (tie): What Will Snarl Fig Be?/Nutsy and Her Tree, by Heather Heckel (AuthorHouse)
Childhood Rhymes, by Stacey Hogue (Pine Tree Publishing)
BRONZE: Ellie & the Golden Cricket, by Dalyce Elliot Young (Dally Books)
---
37. Best First Book - Chapter Book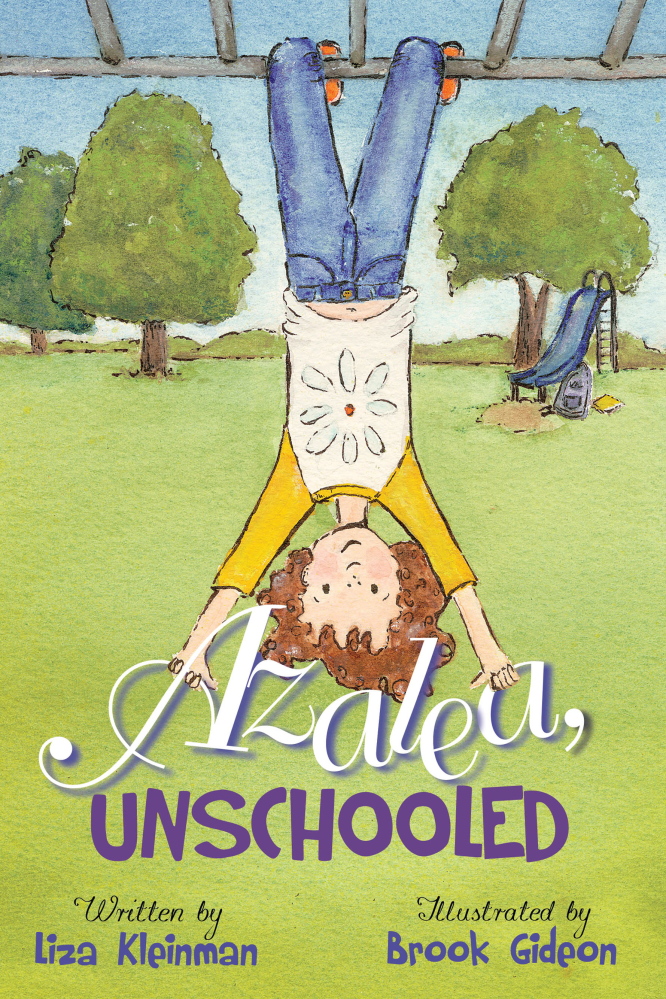 GOLD: Azalea, Unschooled, by Liza Kleinman; illustrated by Brook Gideon (Islandport Press)
SILVER: Muddy Madeleine Meets an Arach-A-Doo, by Amanda Stone Norton (Rising Phoenix Press)
BRONZE: The Ruby Brooch of Atlantis: Book One- Jasper Penzey, International Boy Detective, by Monica LaSarre (Chalfant Eckert Publishing)
---
38. Best Illustrator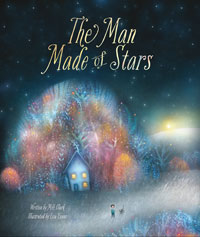 GOLD: Lisa Evans, for The Man Made of Stars, by M.H. Clark (Compendium, Inc)
SILVER: Joel Nakamura, for Go West! by Joel Nakamura (Leaf Storm Press)
BRONZE: Edu Flores, for La Madre de Jack, by Daniel Nesquens (Apila Ediciones)
---
39. Best Book By Youth Author (Under 18)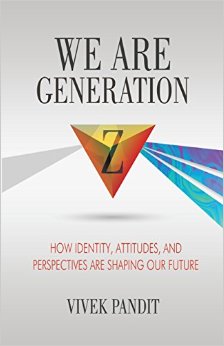 GOLD: We Are Generation Z: How Identity, Attitudes, and Perspectives are Shaping Our Future, by Vivek Pandit (Brown Books Publishing Group)
SILVER (tie): EJ's Exciting Road Trip, by Edwin Bonilla Jr. and Suze Guillaume; illustrated by Abira Das (CreateSpace)
Katie's Cabbage, by Katie Stagliano with Michelle H. Martin; illustrated by Karen Heid (University of South Carolina Press)
BRONZE (tie): Depleting Ore: A Minecraft Novel, by Jason Hewitt and Victoria Hewitt (Self Published)
The Sparks: Book 1 of the Feud Trilogy, by Kyle Prue (Barringer Publishing)
---
40. Best Book Series - Picture Book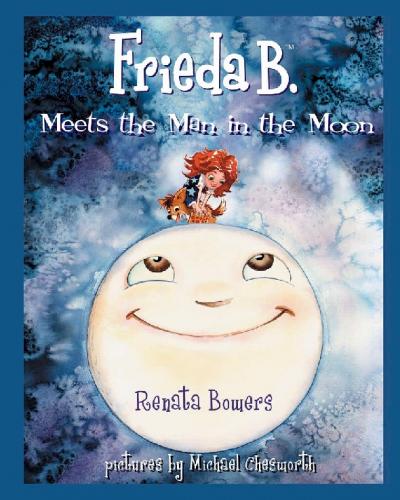 GOLD: The Frieda B. Series, by Renata Bowers; illustrated by Michael Chesworth (Frieda B., LLC)
SILVER: Monster & Me™ Series, by Paul Czajak; illustrated by Wendy Grieb (Mighty Media Kids)
BRONZE: Leaping Larry Books, by Dr. Gary; illustrated by Chris Sharp (Dr. Gary Books)
---
41. Best Book Series - Chapter Book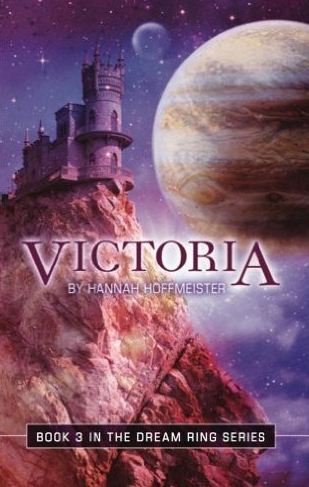 GOLD: The Dream Ring Series, by Hannah Hoffmeister (Buttonwood Press)
SILVER: The Stonebridge Ghost Tales, by Roberta Hoffer (Dragonfly Publishing, Inc)
BRONZE: Red Rhino Books, by M.G. Higgins (Saddleback Educational Publishing)
---
42. Best Book Series - Non-Fiction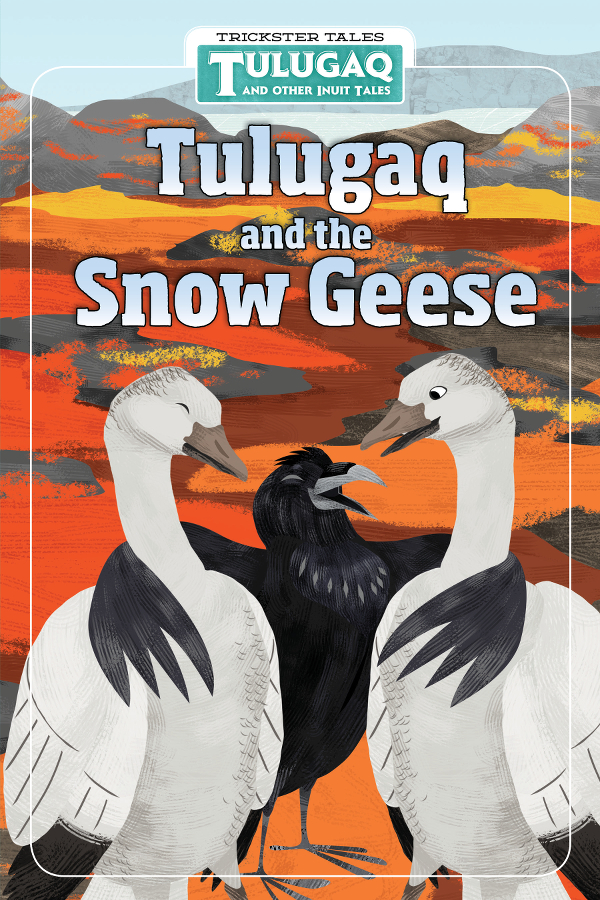 GOLD: Trickster Tales, by Chris Kientz; series editor: David Bouchard; literary consultant: David Booth (Rubicon Publishing, distributed in Canada by Scholastic Education)
SILVER: America's Notable Women Series, by various authors; illustrated by Lisa Greenleaf (Apprentice Shop Books)
BRONZE: JJ's Science Adventure, series by Aurelia Tan and Dr. Jonathon Koh (Harvest Entertainment)
---
E-Book Categories
E1. Children's Picture Book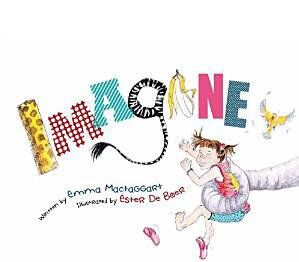 GOLD: Imagine, by Emma Mactaggart; illustrated by Ester De Boer (Boogie Books)
SILVER: Milo & Ze: A Tale of Friendship, by Mark Watson; illustrated by Pablo Michau (CreateSpace)
BRONZE: When Dinosaurs Go Dancing, by Judy Cook; illustrated by Sonia Nadeau (FriesenPress)
---
E2. Picture Book – Enhanced & Apps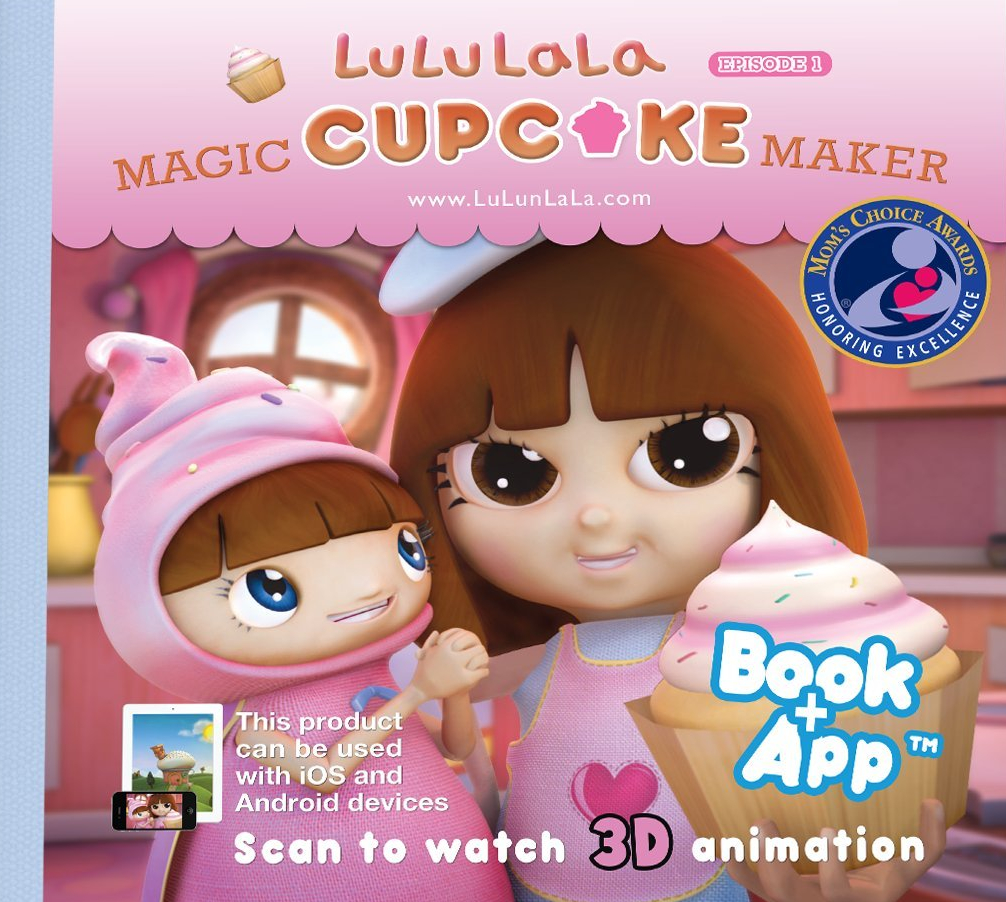 GOLD: LuLu&LaLa Episode 1 - Magic Cupcake Maker, by Victoria Han Farago (Victoria Productions Inc)
SILVER: Patch the Steampunk Pirate Bear, by Matthew Dean (Self-Published)
BRONZE (tie): Haskell + Me The Learning Machine, by Scott Dahl; illustrated by Samuel Greco (Self-Published)
Lars and Friends, by Carla Susanto (Self-Published)
---
E3. Fiction – Pre-Teen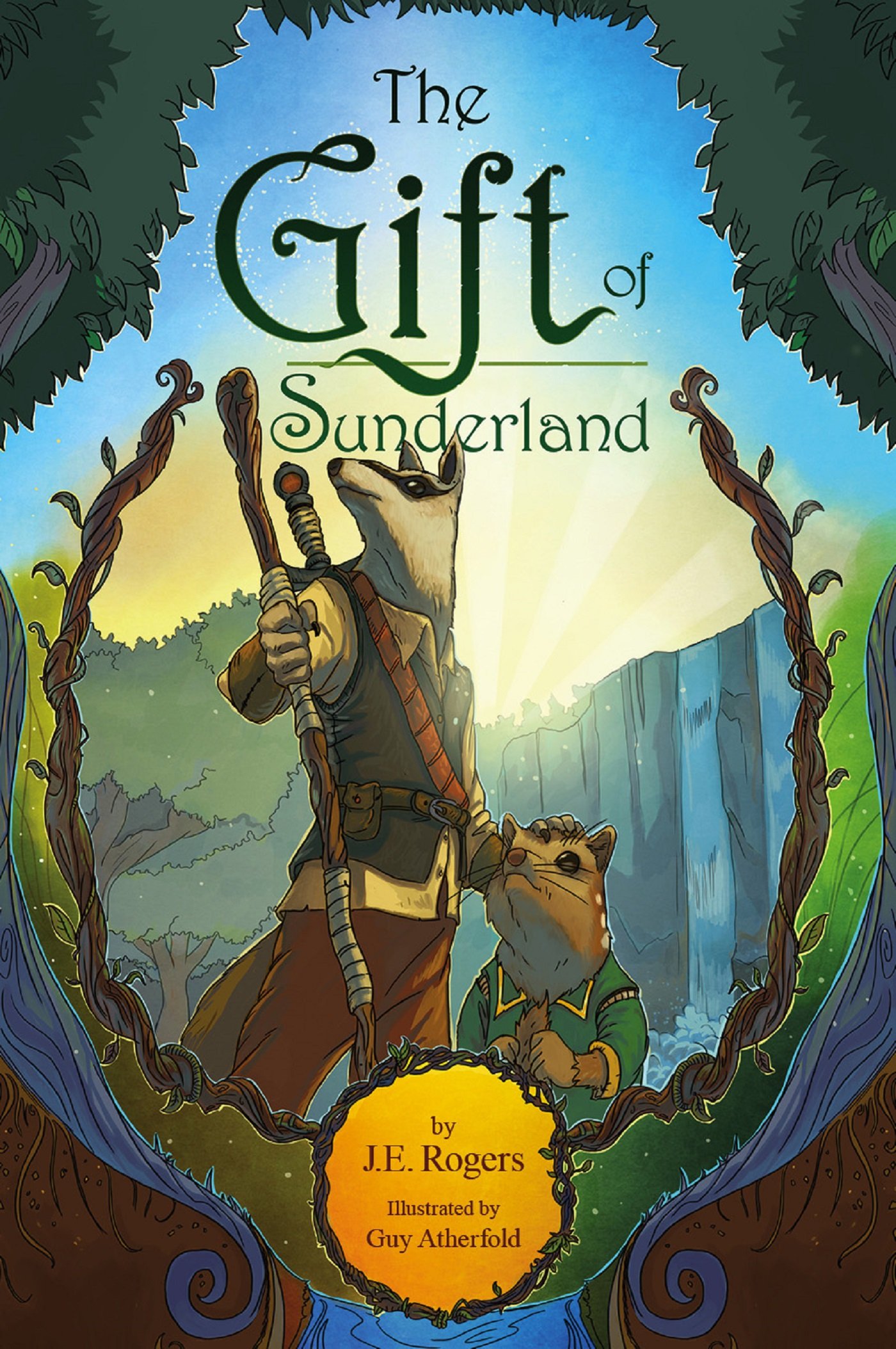 GOLD: The Gift of Sunderland, by Jeanne E. Rogers (Acadia Publishing Group)
SILVER (tie): The Cat's Maw, by Brooke Burgess (CreateSpace)
Libellus de Numeros, by Jim West (Self-Published)
BRONZE: The Great Cat Nap, by A.M. Bostwick (Cornerstone Press)
---
E4. Fiction – Young Adult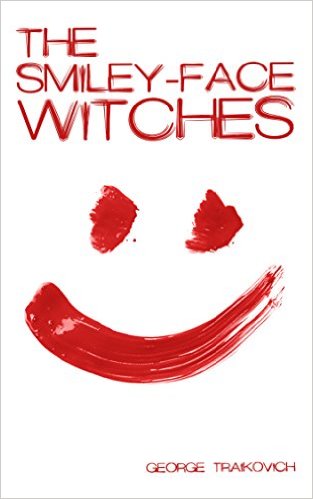 GOLD: The Smiley-Face Witches, by George Traikovich (Self-Published)
SILVER: Voices, by Richard Rowe (Self-Published)
BRONZE: Witches Protection Program, by Michael Phillip Cash (Red Feather Publishing)
---
E5. Non-Fiction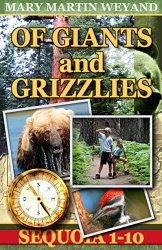 GOLD: Of Giants and Grizzlies, by Mary Weyand (Write On For Kids)
SILVER: If You Were Me and Lived in... Scotland, by Carole P. Roman (Chelshire Inc.)
BRONZE (tie): Discover Bright Fantasy: And Begin Telling Your Own Stories, by Barbara and Vivian Dubrovin (Storycraft Publishing)
Reign Over Me: A Ruff Life, by Maria Larsen (Hands On Publishing)